Few days back we found a new app at the App Store – a dictionary app. This dictionary is a bit different from many other apps.
Tap-Dictionary gives meaning for the words inside the browser. While browsing users can get the meaning for any word, just by tapping the word. It gives phonetic symbols and users can also hear the word pronounced. This app is compatible with iPhone, iPad and iPod Touch.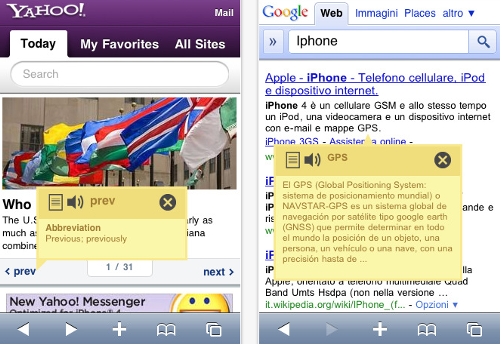 rel="nofollow>
But you must be at least 17 years old to download this app. Well, we think, it is a bit strange.