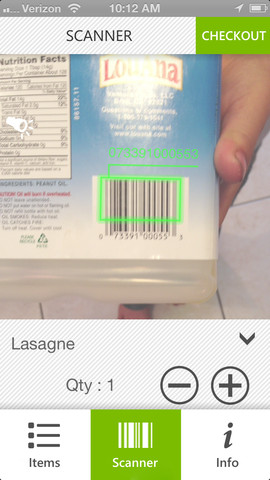 Swift Shopper is an application created by EZ Commerce. It is free and available on the iPhone, iPod touch, and iPad. This is a really great application that takes shopping to the next level. Imagine if you could go to the store and scan all the items in your cart as you're putting them in there; and you don't have to take them out again when you are in the checkout line.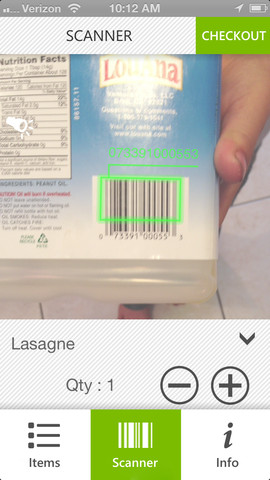 Swift Shopper allows you to do this by utilizing a very simple concept. When you put items into your cart you use Swift Shopper to collect all of the barcodes. When you arrive at the checkout line you simply hand over the phone to the cashier and let them scan all the barcodes.
Most people would think that this idea wouldn't go over so well with the cashiers. In fact I thought the same thing as well, but it turns out it's not an issue. I've tested this application with two different stores and they accepted my phone and just scanned my items through there. Some cashiers might not accept it, but eventually something like Swift Shopper will be adopted by all stores.
The Good:
Just the idea of this application is really amazing. But the design and functionality of Swift Shopper is really great as well.
The Bad:
Since the app is free it has to be supported by advertisements. The advertisements aren't too bothersome, but they can be removed by upgrading to the premium version for $1.99.
Conclusion:
If you'd like to save time by not taking out all your items for checkout, then Swift Shopper is a perfect solution. For a free app it offers a lot of value and it would be a good idea to give it a try.