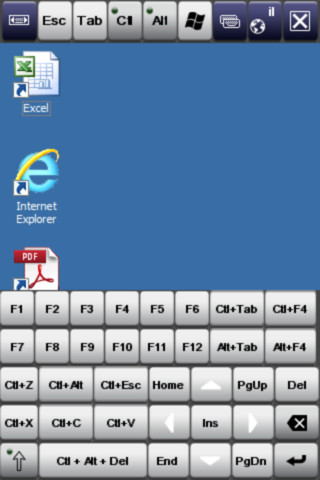 About The App
AccessToGo By Ericom Software is a mobile RDP client using which, you can connect to Remote Windows destop applications. You can access them from any part of the world. It works on Ericom's Blaze RDP acceleration technology.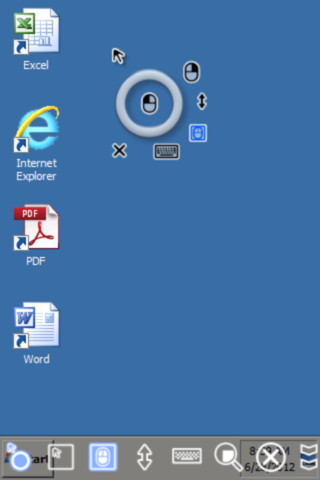 How Does It Work
Using AccessToGo you can access Windows desktop apps like Word,Excel etc. With greater speed than any other RDP client available. Moreover AccessToGo provides highly secured connections to access your desktop. What makes AccessToGo more easy to use is, its speed and its user friendly controls. When you open the app you can to create a new connection, read the online help section and/or alter the settings.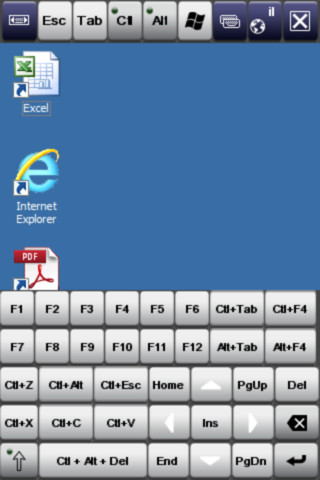 Above these options you have two types of demo one is the Blaze – Fast RDP accelerated demo and Regular RDP demo. Using these two demos you can learn the features offered by the app. Then you can connect your desktop to the app. The most needed keyboard keys like the Esc,Tab,Ctrl,Alt and Windows key are displayed in a bar in the top of the screen. And in the bottom of the screen you have the other toolbar which has the mouse cursor control, keyboard control and disconnect connection control. So that you can easily access them. This app works 10 times faster than other RDP apps, as it uses Ericom's Blaze RDP accelerated enhancements technology. So that when you open Maps,Flash,Video and other such files it operates faster. Ericom also offers SSL Gateway.
Verdict
AccessToGo is very much efficient in all angles as it uses 90% lesser bandwidth than any other RDP clients. You can have unlimited connections, Bluetooth mouse & keyboard support. This is an all in one RDP client.
Price: Free
Rating: 4.9/ 5