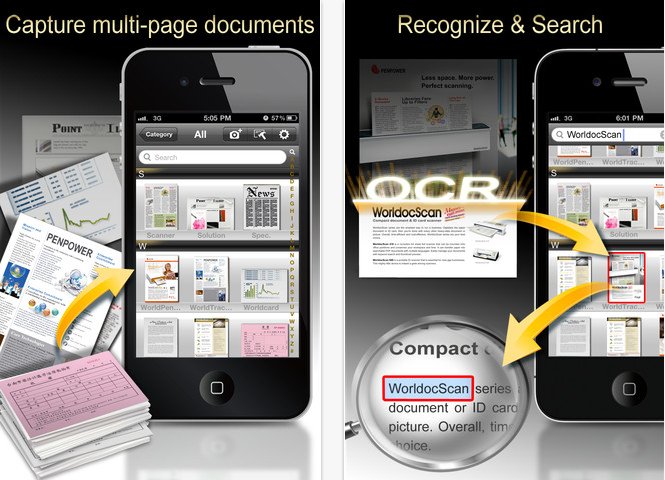 We have already reviewed other apps by Penpower Technology Ltd, a pioneer in developing OCR apps like WorldCard Mobile rel="nofollow> and WorldCard Contacts. Now they have come up with yet another innovative app called 'Snap2PDF', which lets users scan and organize documents and carry them in their iPhones with ease.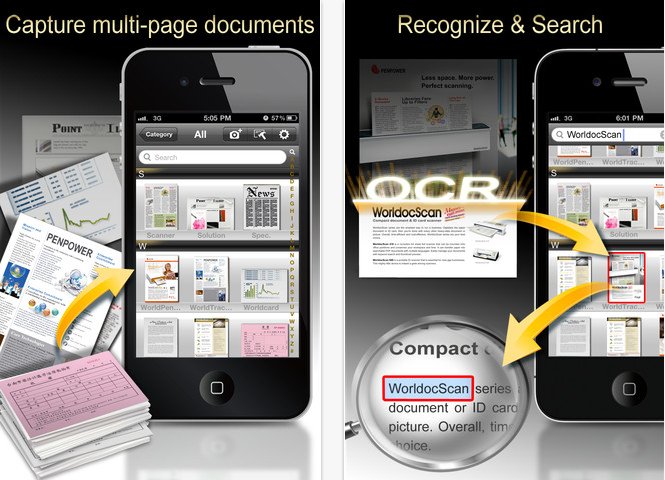 rel="nofollow>
This app has been made for both business and personal use, especially for people who have piles of documents to be maintained. Just as its name suggests, all you have to do is take a photo of the document that you want and in a second all the text in the document will be stored in PDF format on your iPhone. If you have got a multi-page document, you can scan it continuously. The app can also scan documents in 21 international languages. As Snap2PDF allows image rectification, gamma correction and image enhancing and has anti-shake capabilities, you can get additional clarity. Images can be cropped too.
After you finish scanning a document, you can organize it based on its category in different groups. Also you can add additional details like the name of the document, its description, category and keywords, which can be changed when required. This will help you when you search for a document based on these details and the text in the document. Snap2PDF can organize all documents from white boards to newspaper clippings. You can also share them via email or upload them to the cloud storage in Dropbox.
The UI is easy to use. This fantastic app makes it easy for me to carry all my documents in my iPhone. Even on days when I forget my iPhone at home, I can access the documents from Dropbox. I recommend this app to all of you who have tons of documents to organize.
Price: $3.99
Rating: 4/ 5

rel="nofollow>