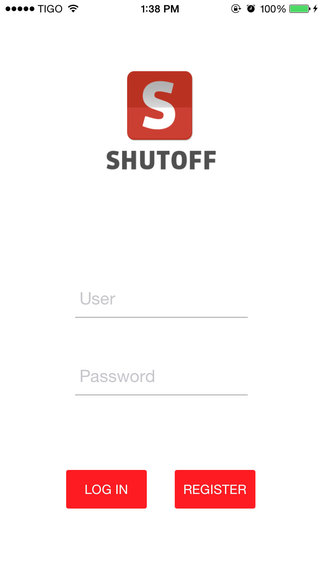 It is fact that any mobile device, whether it be an iOS tablet or Android phone, pretty much offers a lot of things that a person could ever need in getting through today's modern day to day routine. Apps of varying purpose and features, designed for entertainment or practical uses, are available at large. Truly, this makes mobile devices microcosms of the world unto themselves, and with that much time being invested in them every day, isn't it just rational to have some form of control over them?
This is probably one of the reasons that the developers of ShutOff had when they decided to create this useful app. Indeed, this could not be more applicable to the case of children. Mobile devices are teeming with distractions. From innumerable addicting games, music, and movies to chatting and contacting their friends, let's be honest that resisting the urge to pick up your phone or tablet to do these things could prove to be a herculean task.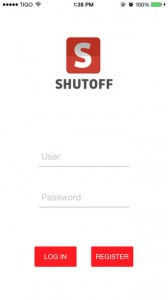 It wouldn't be right to confiscate your child's device since it arguably still has important daily uses. This is why moderation is the wisest route that parents should take. And, ShutOff is virtually providing them all the tools they need to do so. The app has two versions, ShutOff Control and ShutOff Dependent. The former is the app that the parent should get while the latter should be the one installed in the child's mobile device.
You start by adding your child's device from ShutOff Control's main interface. Take note that you can add more than one device. Once this is done, you would have to tap the 'Generate' button to get an authentication code, which should be entered on the authentication window once ShutOff Dependent is launched on your child's device. This will establish the connection between your device and that of your child's.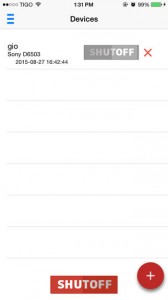 With everything set, you can now monitor your child's mobile activity and block any app that you would deem as distractions. To do this, you need only to tap the red 'SHUTOFF' button on the bottom of ShutOff Control's interface. This would automatically interrupt whatever your child is doing on his mobile device. All the blocked apps will remain locked unless you choose to undo the block, which you can do by tapping the 'SHUTOFF' button again. If you want to remove a device, just tap the 'X' symbol next to that device's 'SHUTOFF' button. That's essentially how easy it is to use ShutOff.
What makes this app different from other parental control apps that have a similar feature like Mobile Fence Parental Control and SecureTeen Parental Control are its user-friendliness and simpler interface. Unlike the other two apps mentioned, learning how to use ShutOff is extremely easy and has better real-time connectivity.
The value of this app lies in the fact that since mobile usage is now one of the normal methods that people, especially the younger generations, use to entertain themselves (and, inevitably, veers them away from their priorities), being able to provide a significant measure of control over it could go a long way. This certainly rings true if your child's time (and life) is essentially being dominated by the unsupervised and unrestricted use of his mobile device. With ShutOff, you can manage your child's life better by making sure that he would always have time for his homework as well as for family bonding.
Price: Free