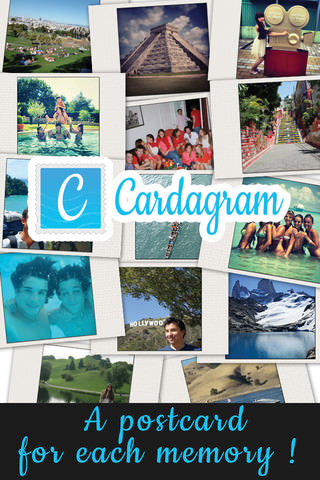 What Is The App All About ?
Cardagram Postcard By Cardagram is travel app using which you can send real postcards.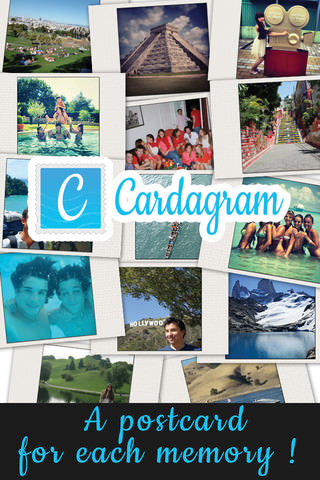 How Does It Work ?
Do you want to send classic greeting cards to your friends and relatives ? But are you so busy that you don't even have time to think about it. Don't worry here comes a solution for your need.

Yes with Cardagram you can fulfill your dream of sending greeting cards to whoever you wish, right from your iPhone!! Isn't that great ?

Just take a photo or use one from the iPhone's memory, or from Instagram or Facebook albums.

And customize it with a message.

Then type in the postal address where you want it to be delivered.

Then your self customized postcard will fly to the specified address in 4 to 10 days.
What Is So Cool About The App ?
Also if you want to announce the birth of baby to more than one person, then this is the correct medium. With this app you can sent many copies of one card to many addresses.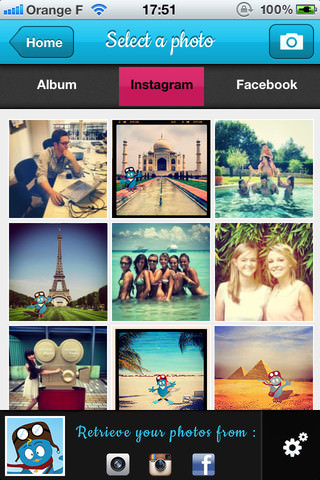 Where Should They Improve ?
Nothing as of now.
Comments
A post office in your iPhone. Everyone will enjoy this app.
Price: Free
Rating: 4.5/ 5