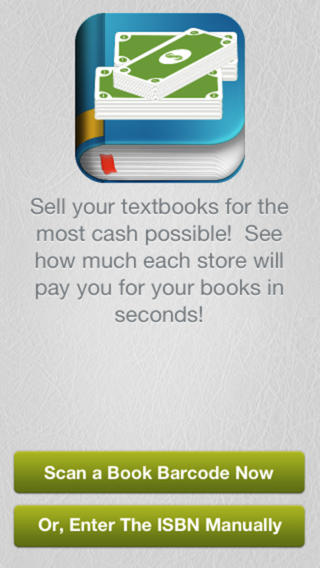 If you have books and you want to see how much they are worth, SellYourBook is one of the best apps to download in iTunes. This amazing application lets you determine the actual price of your books when sold to stores. In fact, you can get more than what you expect from selling your books online since you will see which store will pay most. Chances of getting ripped off from selling your books at a local bookstore are high. So if you want the best price for your precious books, SellYourBook app is just the right app to hold on to.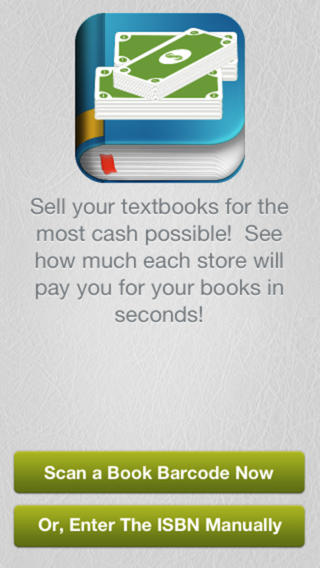 How to Use SellYourBook?
The app is easy to use on your iPhone. If you have a book, you can type in the ISBN, a unique number identifier consisting of 9 digit codes, and get actual results within seconds. Make sure to type in the correct ISBN code. If you are not getting any results, you may check again for the codes and see if they are correct.
Once you type in the codes, click Compare Price Now button and see how many online stores are willing to pay for your books. The results will show the name of the book, as well as the author. You can have the privilege to sell your book directly by choosing the highest priced buyer. There is a "sell now" icon on the left side of the results. When you click it, you will be directed to the website and sell.
The buyers will provide you with a prepaid shipping label. You can throw them in a box and within a few weeks, you will get the money.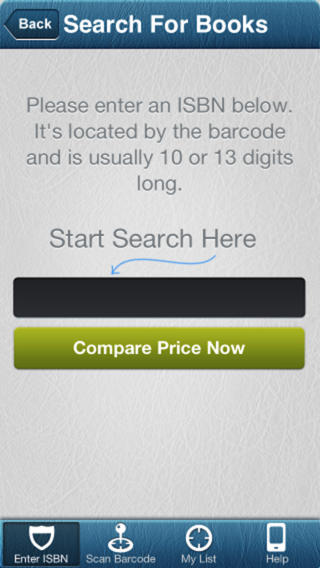 Another unique feature of the app is that it lets you scan for the book's bar codes. Hold the camera and position it to the bar code so that the app can make the scan. Make sure that there is enough light. Continue to scan the bar code until the app highlights a green box to do the search.
The app also lets you see a list of past searches. In the event that you are new to the app, you can also go to the Help section and get answers from the frequently asked question about how the app works. You will also get answers about how to sell the books online, as well as how the payments are made. Everything you need to know is on the Help section of the app.
Price: Free
Rating: 4/5