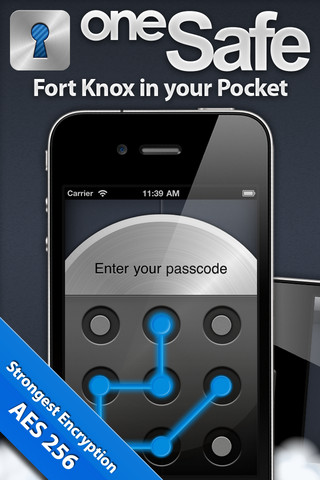 What Is The App About ?
OneSafe By Lunabee Pte. Ltd is a password manager app, but it can also keep our credit card information and other sensitive information safe.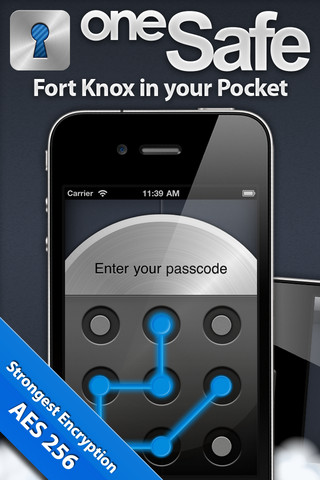 How Does It Work ?
Once you open OneSafe you need to set either a pattern lock or PIN number or a password to lock the app, it also asks for two security questions to retrieve the password, but its optional.

You have different categories under which you can add different information which are displayed like cards.

You can even add your computer password or your Facebook or Twitter password. Each one will be displayed as a card.

If you tap on one of them, it will show the website, the user name, the password and you can add notes, contact information, and email etc. You can also bookmark it as your favorite, you can share it via email to anyone.

If you don't like the current color of the card the you can change the color you like.

If you had changed your password you can edit that information at anytime. Just tap the arrow button near the website's name in the card and that will take you to the website, puts in the information that we usually type in. Once your password is in place but you want to check whether its correct, then press the view button. You can also lock the app from that point.

You can also store other information related to computer, wallet,work,document and you can even create your own category.

In the wallet area you can have your credit card information, like pin number, security code, card number, card holder's name, expiry date also you can add some notes to it, like the amount you can spend from that card.

You have a favorite section where you have all the favorite cards in one place and view them in full screen mode and flip through them one by one.

You can select a card and move them from one category to another, you can share or delete them if you want to.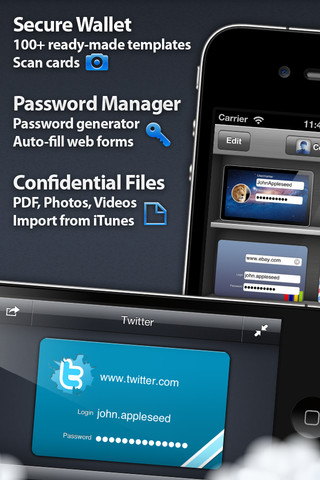 What Is Cool About The App ?
In the settings there is an Auto lock option, you can change the unlock code.
There is a self destruction which will delete all of our information after three unsuccessful login attempts.
Where should They Improve ?
Nothing as of now
Comments
I recommend this to all, I am really impressed with the functions of this app. Kudos to the developers.
Price: $5.99
Rating: 5/ 5