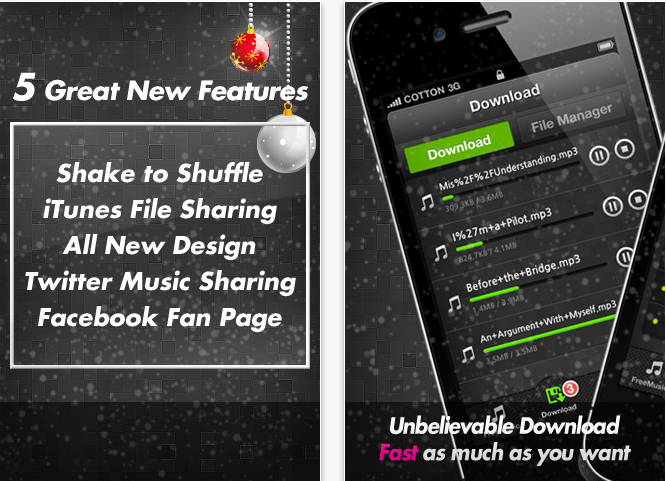 We have already seen a lot about the new features of Cotton Interactive's SHAKEit Pro, in our exclusive preview of the app last week. Now we will discuss the extra features that have been added in their current version.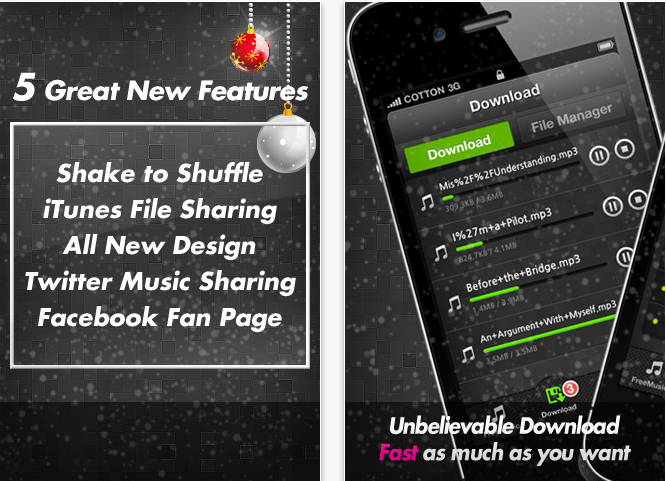 rel="nofollow>
In the current version of the app, there some additions to the already existing features, like Download Manager, Playlists Manager, Mosaic Player and Audio Player. Now let's dig deeper to find the new features. In the Download Manager, you can edit the name of a downloaded song or delete a song. In the Playlists Manager, you can get all the songs from your iPod's playlist and the songs downloaded from this app can be sent to your iPod too. Playlists can be renamed or removed. The Mosaic Player doesn't have many changes. In the Audio Player, you can easily change the playlists, display the list of songs, repeat one or all the songs, shuffle them and also see the lyrics of the song.
The background playback is supported only in iPhone 3GS and above with iOS 4.0 or later versions. Finally you've got a new feature that's the Settings Manager, using which you can control the 3G Network Usage, Shake to Shuffle, also with the Facebook fan page (link) and Twitter music sharing option.
The main highlights of this version of the app are:
Shake To Shuffle songs (this is the reason behind the app's name)
iTunes File Sharing
All New Design
Music Sharing via Twitter
Connect to Facebook Fan Page
The UI is completely new, attractive and easy to use. The app will be available for $0.99 for a limited period only. So grab it. I recommend this app to those who are looking for a unique way to listen to their favorite music.
Price: $3.99
Rating: 4/ 5

rel="nofollow>