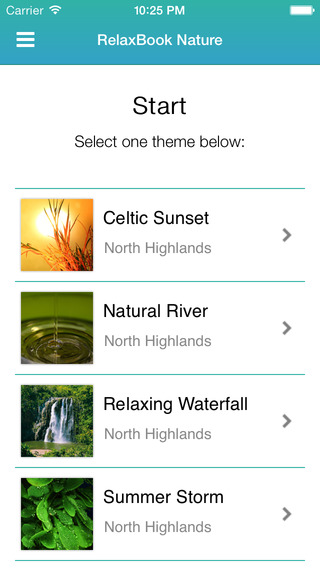 Feeling stressed out to a lot of people seems like a regular state of beings. There is no doubt that the modern world helps solidify this feeling and makes it even stronger and stronger as the years go by. Too many individual, in every country in the world, it looks like worry and troubles are behind every corner.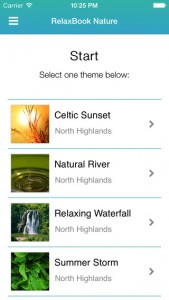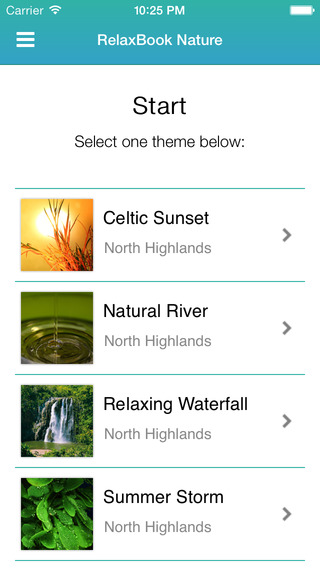 In the first decades of a life, people are stressing about the school, college and university, trying their best to receive a good education. Later, in the decades to come, these worries are taken over by business and career issues, as well as personal issues regarding their partners, parents and children. In the even more distant future of a person, the new issues connected to health and financial security begins to dominate.
One thing connects all these problems, and this is the stress they cause. This is why it is paramount for everyone to find a way to relieve this stress, and an app developing company called Webgota has the right answered. It is called RelaxBook Nature, and this app is a certain way for everyone, young and old, to find their piece of tranquility and satisfaction. The application is compatible with the iPhone, the iPad, and the iPod touch, so this book of sound can be close by whenever people need it.
This application can be considered a nexus of smaller apps which are designed to relieve stress. The way how RelaxBook Nature manages to do this is through a database of very lifelike sounds that are regular in nature. Deep in the forests and the other wilderness, where man has not yet spoiled the nature, an abundance of relaxing and calming sounds can be found. These include sounds like rain, which lightly taps on the ground, cheerful birds, mighty thunders and much more.
RelaxBook Nature features a very elegant and practical interface which allows its users to master everything about the app in no time at all. Thanks to this intuitive way the commands and options are designed, the sounds of relaxation can be accessed right away. The user only needs to select one or the other sound theme they wish to hear by taping the right or left side of their mobile device.
Then, they can set the timer which will after a certain amount of time shut the sounds down, and allow the user to sleep and get the much needed rest. This is very important because it can mean a lot to anyone who suffers from insomnia. The thing which strongly sets this apart from similar application is the incredible accurateness of the sounds it presents. When users close their eyes, they will feel like they really are in a thick forest or any other peaceful location, which is simply stunning.
For a completely natural way of losing stress, downloading this free app should be an interesting option for all those who wish to easily find some peace and calm in this bustling world.
Price: Free
Rating: 4.5/5