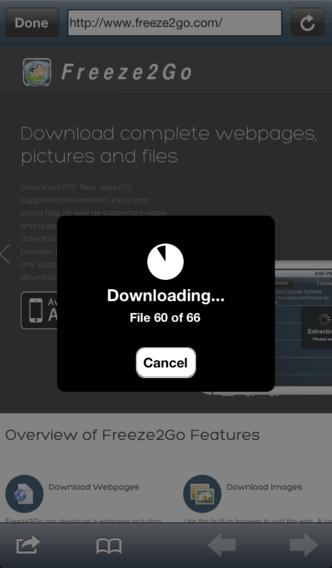 Reading comes with a lot of benefits, which is why you should make it one of your habits. In this ever-growing cyber bound society, several mediums have become available in order for us to read, which actually makes reading an easier thing to do than the usual. Even if you don't have books – for as long as you have your iPhone with you – you can plunge yourself into a pool of meaningful texts and they will feed your brain for a dexterity boost or to satiate your hunger for entertaining news.
One of the downsides, however, is that when you're not connected to the web, you become unable to do any kind of online reading activity. But on the brighter side of the story, Freeze2Go for the iPhone has come to every digital reader's aid.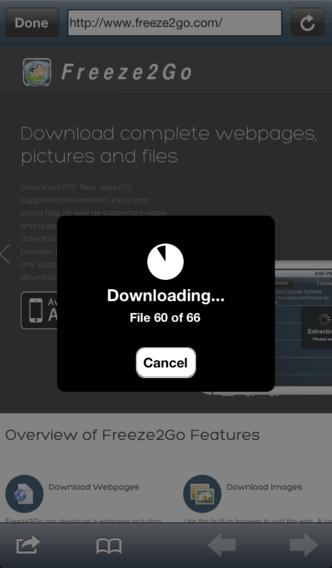 What is Freeze2Go?
The app has been developed by R. Kessler and it allows you to save the webpages you have visited, along with any other attached image and file. It is very convenient for the much busier audience who are constantly interrupted during their leisure. So if for instance you are a nurse who suddenly gets called for an emergency situation into the ER, you wouldn't have to worry getting your phone cut off from the web once you have already downloaded the pages you have visited through the app.
The Highlights of Freeze2Go:
There is no questioning why people love reading through their iPhones and in order to make the experience much more innovative and exceptional, this application sets out numerous features that will surely come to your convenience.
* Freeze2Go downloads a webpages including pictures and JavaScript, so that you can view it again later without Internet connection.
* It allows you to download only the image files that you want or need.
* It can download the webpages to view them as PDF files thereafter.
* It can import files that are received via email.
* It can email a downloaded webpages as a PDF file to another contact.
* Viewing mode is available and it is optimized for iPad as well.

Advanced Features:
* The app lets you download doc, excel and ppt files and then view them in the iOS format
* Audio files can be downloaded and can be also be played if the iOS support the audio format
* It also allows you to create a list of links to keep yourself up-to-date with the latest trends, news, as well as knowing what your favorite blogger's been up to.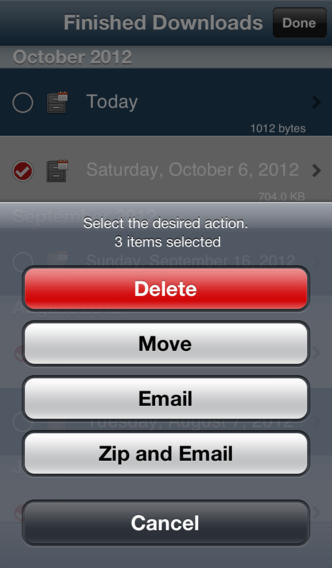 Air Print Synchronization:
One of the biggest perks of this app is that you can simply print the webpages you have downloaded or saved with a single click by patching your phone with AirPrint.
With the features of this awesome application, going offline wouldn't really become the burden in your day-to-day events. The app is also very light with a 24.1 MB size with a price that surely resonates with your budget – $3.99.
In addition to that, you get to enjoy all the updates as they become available every now and then. So whether you love to get a dose of Cracked articles daily or to be kept abreast with the latest tech and business news with Forbes, Freeze2Go will surely be of the essence.
Price: $3.99
Rating: 4/5