WebMD iPhone app helps you to provide health information, tools for managing your health and provide support to find information on your health activities.
The WebMD symptom checker is easy to use by providing little information about yourself, then identify the part of the body you are concerned. The more the aware or adding more symptoms, you will get a list of possible conditions. By entering the symptoms, you can look up for treatment and the drug information that may help in curing. The most important feature of the app are first-aid guide and pill-identification tool.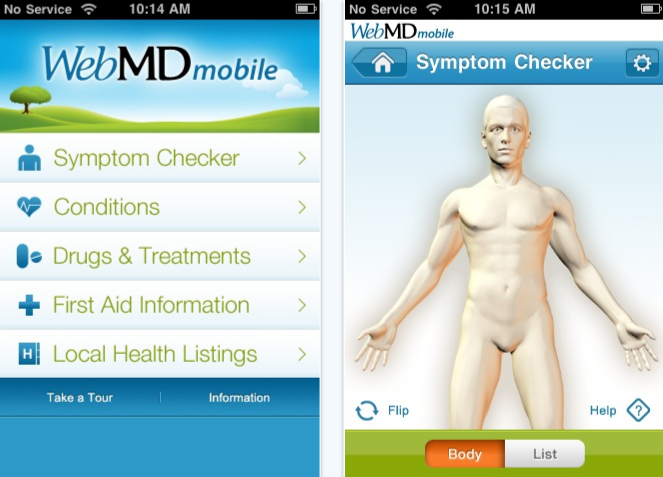 rel="nofollow>
First Aid guide will be handful for medical emergencies. I have ever learned first aid skills in my education but now I could feel that I have all the First Aid instructions to help a person in need.
WebMD also help us to identify or search for nearby doctors, hospitals and pharmacies using the Local health listings feature. I would suggest you to make use of this app to identify abnormal symptoms and don't follow as described without the advice of medicine practitioner.
Cost: Free
Rating: 4/5

rel="nofollow>