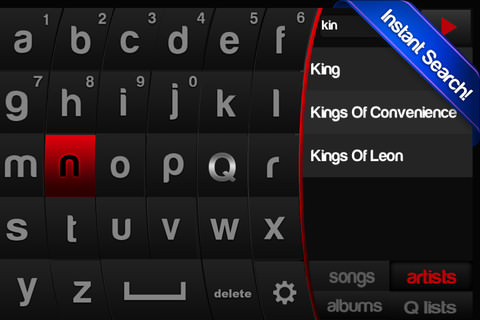 About The App
App Name: Q it
Developer: James Lupton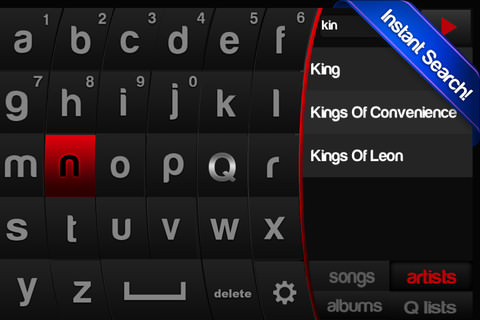 What Is Q it ?
Q it is a gesture controlled music player.
You can create a queue list (song list) by simply dragging and dropping your the songs you want and save it as a list, without stopping the song that is currently being played by the app.
You can search your favorite songs, albums or queue lists instantly, and start playing it from the search box itself.
As I have mentioned before, you can control the app using various gestures for various purposes.

You can swipe up or down to increase or decrease the volume.
If you want to skip to the next or previous track then swipe left or right.
You can pause or play a song by tapping anywhere on the screen.
Once a song has started to play, you can get back to the initial screen by doing a double finger swipe up to down.

You can change the theme of the app, and choose any of your favorite colors like blue, green,red etc.
What Is Great About This App ?
The user interface especially the gesture based controls like a Mac is unique, which I haven't seen in any other music player apps.
Where Do They Have To Improve ?
Instead of giving the app for free and having the themes as an in-app purchase for $1.99, they can sell the app itself for $1.99 with all the themes in it.
Final Verdict
Q it is a new way of playing music, which I admire, and hope all iOS users will also do. Its gesture based controls will make, even people new to iOS to stick to the app as its unique. I recommend it to people of all ages.
Price: Free
Rating: 4.5/5