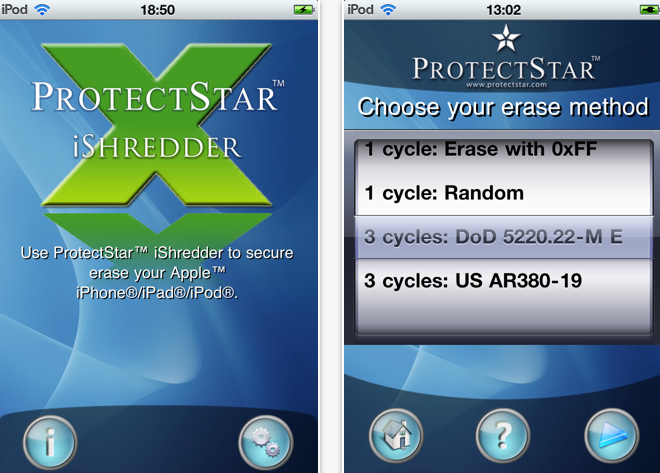 This is a really interesting app, that I came across when I was selling my first iPad. Seems that all the details are a still on record even after you delete them from our iPad. That was a very shocking thing that I heard, thanks to my cousin I didn't go out their and sell all my personal information along with my iPad.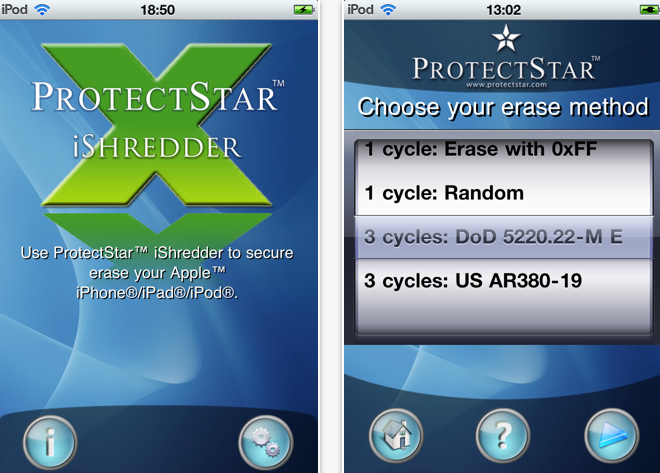 rel="nofollow>
I actually paused for a moment when he told me that people could access even deleted information from your iPad. It then struck my mind, what if I did sell it, and my details we misused, oh!! the consequences are unimaginable.
Along with this information that he shared, I also got to know that there is an app called "ProtectStar iShredder" that deletes or shreds all information stored on the device forever, and that nothing can be retrieved not even by government agencies or hackers or what so ever that you call it.
Seems that this app works well on all the touch devices like, iPad's, iPhone's, and even the iPod as well. Its said that the app works with an intelligent generation of solutions, that enables complete and safe deletion of all data, like banking details , passwords, important documents, photographs, and any other data that you would like to keep secure.
The app is very simple and easy to use, and is also designed for both private users and business related purposes as well. So if your a person who wants to delete secure data form your iPad or your iPhone for life then, "ProtectStar iShredder" is the app of your choice.
Price: Free
Rating: 4

rel="nofollow>