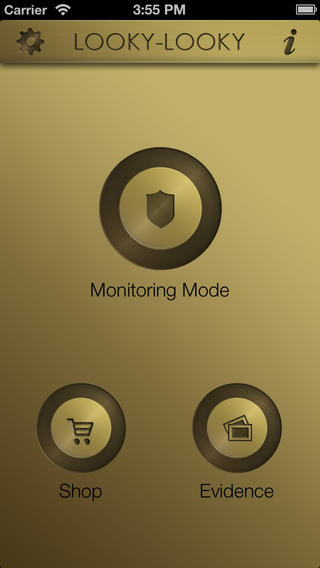 Trust me, your ultimate iPhone experience will never be complete without the Looky- Looky Premium app available on iTunes. It happens to be your 24-hour security guard on duty keeping your mobile device free from hacking or spying attempts. That means you can have a sound sleep at night knowing that your phone is safe and secure.
No More Spying with Premium Looky-Looky:
Whether it's your kids or your marital partner, you can always keep your iPhone fully guarded from anyone who wishes to snoop around. Living under the same roof with snoopy companions makes your mobile phone a perfect target to gather some personal data. It wouldn't hurt to keep personal information away from other people to give yourself at least some sense of privacy.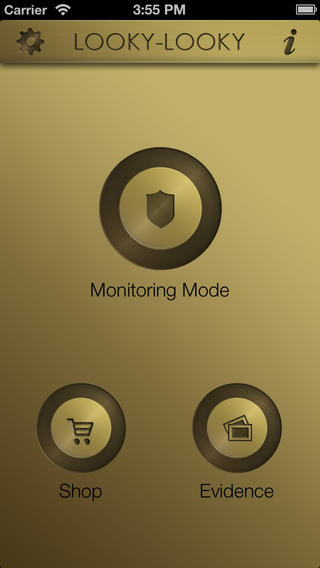 Of course, it doesn't mean you're hiding something when you shut your iPhone from possible scrutiny of other people. You wouldn't want anyone breaking into your personal space without even knowing they just did so. They can't fool you this time around with the Premium Looky-Looky installed in your phone.
Catch Them with Premium Looky-Looky:
As much as the many ways to put an egg in the basket, there are also several ways to catch intruders into your mobile privacy. It is made possible by innovative features exclusively offered by Looky-Looky Premium version. Your iPhone will never be more secure with this amazing app which can actually catch people snooping in your phone.
Feel free to pick the best method to capture and startle people breaking into your private data. You can readily do so by utilizing a fake screen or recording screen activities while you're away. By all means, you can also opt to keep them away by using an audio or video alarm.
Great Updates on Premium Looky-Looky:
Level up with your handy iPhone security app by downloading the premium Looky- Looky version. You wouldn't want to go for a limited version when you can always go for the premium one with more exciting features. Sure, you can also get a share of premium customer support guaranteed by the developer.
What makes the premium version way better than the lite version? In case you haven't heard yet, the Looky-Looky premium provides unlimited access to "Confuse" recording feature, as well as the service called "Confront." Either way, you can also get a share of "alternative unlocking logics" for monitoring purposes.
With these interesting features and functions exclusively offered by Premium Looky- Looky for your iPhone, sure you can make the most of your mobile privacy.
Price: $3.99
Rating: 4/5