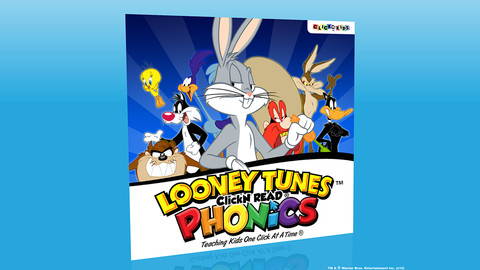 About The App
Looney Tunes Phonics By ClickN KIDS, Inc is an educational app, using which kids can learn phonics along with looney tunes cartoon characters. Have you ever dreamed of teaching phonics to your little ones with your iPhone, that too with their favorite looney tunes cartoon characters. Then Looney Tunes Phonics is the one that you need. The curriculum inside the app is designed by Dr.J.Ron.Nelson who is a nationally recognized early educational research professor.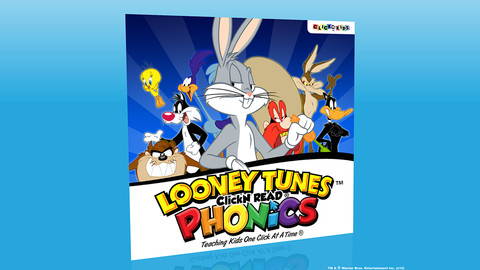 How The App Works
This app teaches phonics through different lessons. The letter sound zone – where you learn the the phonics letter sounds. All the level's phonics lesson's start with this lesson. Here the kids are introduced to the letter sounds and how they look. These skills are required then only they can read and spell and type well. There are over 100 lessons and 61 phonics letter sounds. Kids can also learn typing skills through this zone.
Next is the listening zone – where you learn phonics word blending. Here you are taught to listen and recognize the beginning, middle and ending sounds of words, and then find the corresponding phonic letter. There are over 188 presentations in this lesson.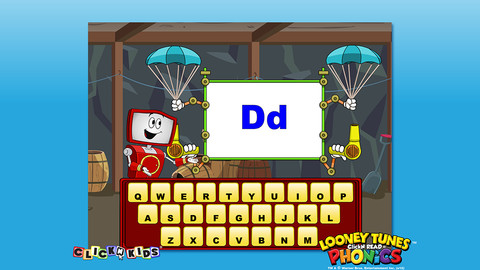 The reading zone – here you will learn how to read words and reading skills. This sections uses the words learnt in the previous lesson and builds sentences and even short stories. It has story reading section. You will be taught how to read the commonly used words in English. Then you will be learning how to read and spell words and using keyboard. You will learn many groups of words which are closely related. Next is the word endings, you will learn common word endings. And how to find 'silent e'. You can learn how to make sentences, how to read and spell full sentences using keyboard. Learn prefixes,suffixes, story reading. The speed zone – helps you to master the autonomous decoding skills to read well. Like letter sound review and word review.
Verdict
This is must have app for every parent,teacher,kid as it clearly teaches phonics in a kinds friendly way.
Price: Free
Rating: 4.5/ 5