Carrying away SLR camera all the time, isn't that possible. However, I do want my iPhone pictures to look somewhat better without using the computer. For those who blame for poor image quality, here is Pro HDR to solve your problem. Unlike the HDR feature that inbuilt with the iOS 4.1, Pro HDR offers tweaking once the image has been taken.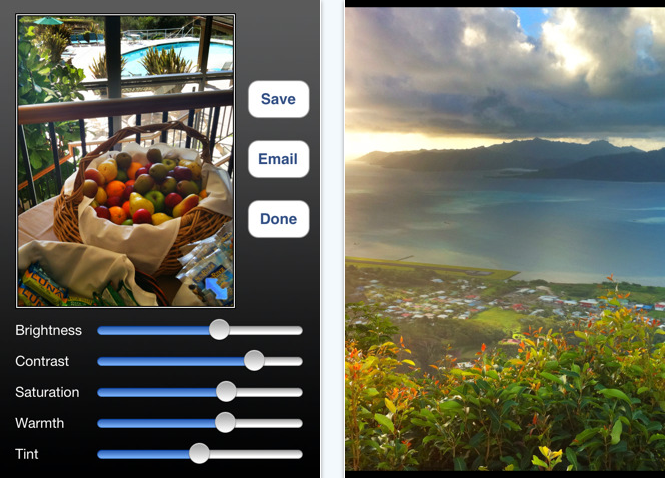 rel="nofollow>
Everyone one of us try to tweak the quality of snaps without expecting the help of the computer. I think the developer of Pro HDR has understood our notion towards editing pictures on the move and developed an app that gives exactly what we look for. Pro HDR has two modes – Auto HDR and Manual HDR to balance the color ratio better picture. If you don't want to spend time tweaking, switch to Auto HDR, as the manual mode lets you to choose the lightest and the darkest color in the picture. Once you have selected any one of these option, the app takes you to post process editing. Here you can adjust the brightness, contrast, saturation, warmth and tint to get a better output.
The only thing, that bares me was the time taken to manipulate, to access the camera and to take a shot. The reason why I am saying; the time taken by Pro HDR is quite higher than the time taken by the native camera application.
Overall with respect to the quality of picture taken, Pro HDR can make a good difference and a great tool for the beginners.
Cost: $1.99
Rating: 4.5/5

rel="nofollow>