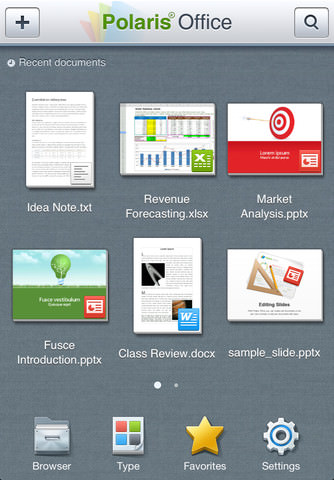 What Is The App All About ?
Polaris Office By Infraware Co.,Ltd, is business app to work with MS office files on your iPhone.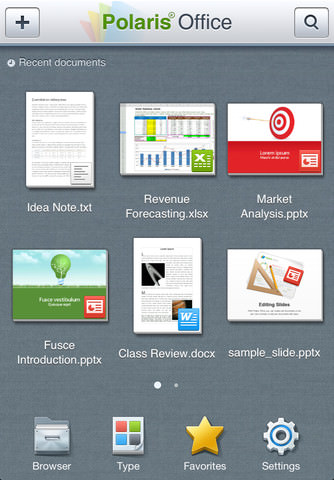 What Is Unique About This App ?
With this app you can view any MS Office, text and PDF files and edit the supported formats.

You can also create documents easily. Suppose if you are on a move towards a meeting you can create a presentation on the go with this app.

You can insert exiting images or use the camera to take a picture and use it.

Open the email attachments directly.

You can open zip files with this app.

If you have typed a word and don't know were it is ? and what it means? You can search and find both the word and its meaning with this app. It uses Google and Wikipedia to find the word's meaning.

You have various pre-designed tables, that can be used in your document.

Create various types of multi-dimensional charts with the data on your documents.

You can make presentations like a pro, using this tool.

Preview a document before you take a printout. Also you can have thumbnail view of a document you are working to check the pages.
What Is So Cool About The App ?
Easy to use interface, you can create a document and save it in its own format or as a PDF file,  directly in its cloud storage feature, with all major cloud storage service providers integrated into it such as Drop Box, Google Docs etc.

Then you can transfer all the documents to a PC and continue working with them on MS Office.

The app works really fast.
Where Do They Need To Improve ?
Its not easy to move around the document.
Comments
Its really useful to all who work with MS Office.
Price: $12.99
Rating: 4.9/ 5