What Is The App All About ?
Pocket Snapper By Kdan Mobile Software is a photography application, using which you can take a picture of person without that person or their photo.
What Is Unique About This App ?
Have you ever dreamt of taking a picture of a beautiful model with your iPhone ? Then now your dream has come true. Yes with Pocket Snapper you can take a picture of model as she moves in your screen. Hold on but she can't see you 😉

You can also take pictures using the iPhone's camera, with all the standard features present on a regular camera.

Pocket Snapper shows a video of a model on the apps screen and you can point and shoot, zoom in/out.

Once you have taken the photo then you will be shown all the photos taken during the photo shoot session. Using those pictures you can create an album and present it in either collage or brick or clothespin layout.

You can edit the photos as you like, crop, rotate, give various light effects and add a frame to the photo.

And share your photos online with your family and friends via Facebook, Twitter, Tumblr and email.

You will be provided 3 models for photo shoot.

You can see the pictures shared by other users in the social networks.

In the latest version of the app you can upload your own videos and take pictures from it.

What Is Cool About The App ?
The concept of taking a photo of a person without them before the camera or their picture in your iPhone is an amazing idea.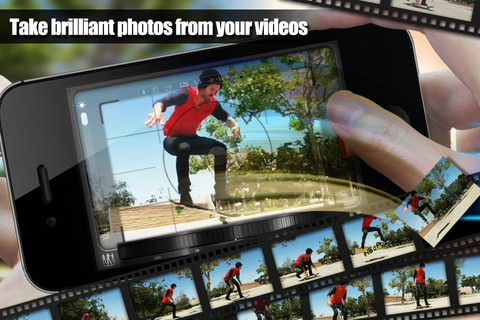 Where Should They Improve ?
Nothing as of now.
Comments
This app is a gift for novice photographers, and it has the potential to reach the pinnacle in its genre.
Price: $1.99
Rating: 5/ 5