Enjoy editing your photos on the move using this amazing app – Photoshop.com Mobile!
Photoshop.com Mobile is Adobe's latest photo editing app for iPhone and iTouch. This is one cool app that allows you to do image editing through Photoshop and share it with your friends via the iPhone.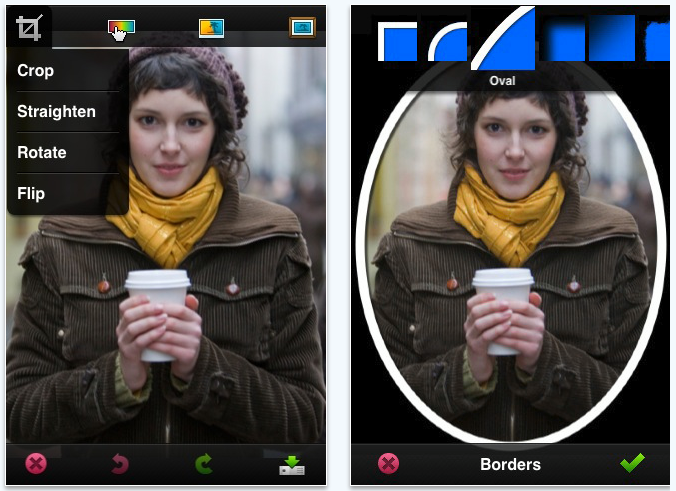 rel="nofollow>
Photoshop.com Mobile – Specs
The app directly opens into the editing section, asking us to upload a photo for editing. The other options in the bottom panel are Online options, Upload options and Settings.
Online option: The Online option allows you to login to the Photoshop.com website. If you don't have an account already, you can make one here with 2GB free space to store your photos.
Upload option: The next option is to Upload your edited photos directly to Photoshop.com, Facebook or Twitpic. This feature allows instant sharing of the edited photos with your friends. Using the Settings option you can configure your account settings and more.
Editing option: The Editing option of the app deserves a special mention. The initial screen has two options "Take a Photo" and "Select a Photo". Taping on the options opens the editing screen. Here you can see four different options on top menu. They are Crop, Straighten, Rotate and Flip. We can crop a portion of the image and rotate it in various angles etc.
Color management: The next option is for the color management of your images. The available options are Exposure, Saturation, Tint, Black and White, and Contrast. With a simple touch you can make your snaps more brighter, black and white and much more. And it's great to have the controls to adjust the above options by sliding our fingers left/right.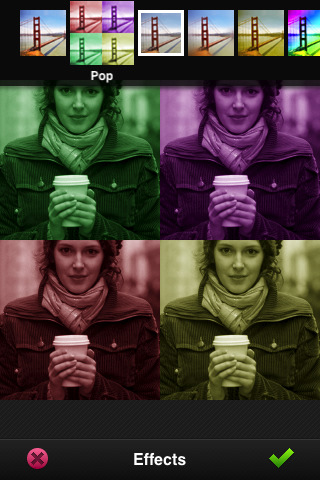 rel="nofollow>
And the other two options are to set focus, sketch adding borders to the snap and filling effects. These are very catchy and can make some nice effects to the pictures. More than these, there are Instant options in the bottom of the screen to redo or undo the actions you make, and also an option to quickly save the snap and share it through Facebook or Twitpic.
Verdict: Photoshop.com Mobile iPhone app is a brilliant way to edit your photos right from your iPhone device. The fast and efficient rendering is the USP of the app. It is in fact better compared to the apps of similar kind. Finally, the free sharing options makes it must-have one on your device!
Pros of Photoshop.com Mobile
Quick app with instant options. It is really fast to save the changes.
Simple and user friendly effects
More than expected for a free app.
Cons of Photoshop.com Mobile
There is not much to say but the limited options on effects are fine for a free app like this.
[Credits: Appvee]

Cost: Free
Rating: 3/5
Download from iTunes rel="nofollow>