Do you have a file on your device that could cause havoc if it fell into the wrong hands? You could try P.T.E to encrypt your file.
I run a private detective agency and most parts of my work require confidentiality. People come to me with trust and faith, believing that all information they give me is kept undisclosed. Keeping this in mind, I make sure that every job is carried out with secrecy. Sometimes, even sending across a small message can be real stressful, as we have to make sure that it's kept secret till it reaches the second party. Understanding the seriousness of the job and the things that could happen if information leaks out, we use text encryption.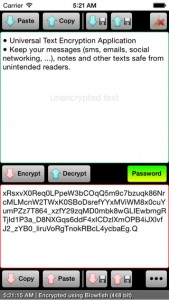 There are many tools that can be used for text encryption, but the one that I prefer is Paranoia Text Encryption. The app was introduced by Frantisek Dvorak and is growing in popularity since of late. P.T.E helps in worldwide text encryption and can be used on all iOS devices. The app is pretty easy to use; just copy and paste the text, encrypt it and save the file. You can do this for all kinds of messages that come to you in text format – emails, FB posts, or even text messages. Things are quite simple and safe when encrypted with P.T.E.
You could also use the app to safeguard mails and documents from being read by hackers, NSA, your employer or employees or even your spouse. 😉 Besides protecting client-based information, I also use the app to share information with my coworkers and clients, as well.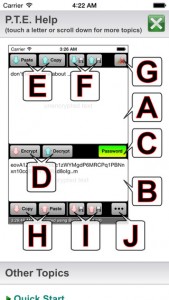 The app supports encryption algorithms like Twofish 256bit, Blowfish 448bit, GOST 256bit ciphers, Serpent 256bit, AES 256bit and RC6 256bit. I feel quite comfortable with Blowfish 448bit as it is quick and easy to use. The app doesn't support a 'Vault Application' as the password is not set for the entire app. Instead you can fix a password to work on encryption/decryption sessions that you are currently working on. I have found the app to be pretty useful in keeping all those who depend on me safe, and that's what gives me peace of mind. 🙂
Price: Free
Rating: 4.7/5