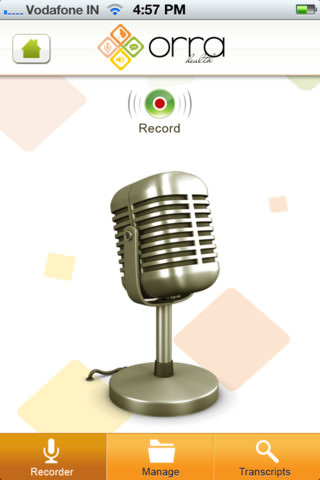 What Is The App All About ?
OrraHealth By Acroseas, is a transcription app for iPhone used by physicians.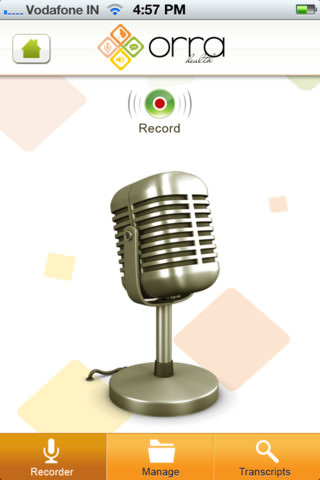 What Is Unique About The App ?
OrraHealth is an online app, you have to login to the app in order to work with it.

You can record and transcribe, 3 times. After that you will be charged.

The most appealing feature that I found is the user flexible turnaround time for the transcript delivery.

You also have a web interface for this app, through which you can upload audio files and download transcript documents.

When you pay, you can record unlimited number of files and the storage size varies upon the phone models.

While you are recording, if you get a phone call then your recording automatically gets paused and continues once the call get disconnected.

You can view the transcription on your iPhone itself.

If you are attending more than one clinic then you can set the name of the clinic, and also you can search the Data Base by the name of the patient.
What Is So Cool About This App ?
The data is stored on a server that is 256 bit encrypted with SSL certification, so its safe.

Also the prices are economical.
Where Do They Need To Improve ?
There should have been an option to rename every recording to the name of the patient/clinic.
Comments
Every physician needs it.
Price: Free
Rating: 4.9/ 5