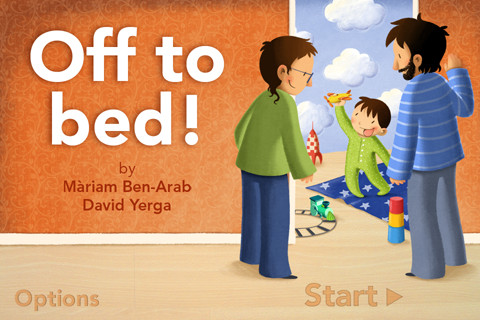 I have seen many bedtime book apps. Most of them have stories that might help us make kids to sleep. But there is an app that would not only help your kids sleep, but also take them to a sweet dream.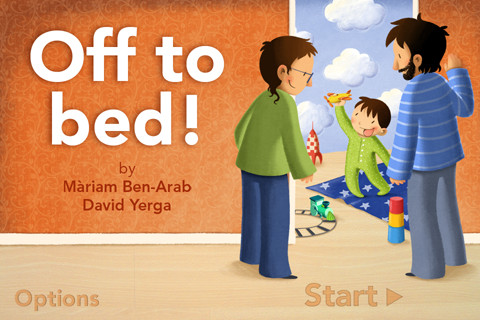 rel="nofollow>
"Off to bed" (by DADA Company) is the app I am taking about. I have seen bedtime apps with fairy tale type of stories, but Off to Bed stands out among them. The storyline of this app is unique. All your kids need to do is taking the toddler in the story to the bed and then enjoying the dream of that child.
This story is very interesting. On each page your child needs to touch or swipe across in order to make the dream more interesting. There is a mild and melodious background music along with the narration. Kids will be interested to see this app, as every part of every page is interactive. More than my son, I enjoyed it very much.
Each page of this app has something for your kids to read or to be read out to them. It has some more impressive features. Apart from number countdowns, this app also has some interesting scenes, like flying in the sky and making music for bringing sweet dreams to your child.
The User Interface, is well designed for the kids. But they may need the help of their parents in order to move on to the next page. However, it will give a never before experience for your kids.
I would recommend this app for mothers who find it difficult to get their kids to sleep and also for all the kids who always want a bedtime story to sleep. It is worth for what you pay.
Price: $2.99
Rating: 4.5/ 5

rel="nofollow>