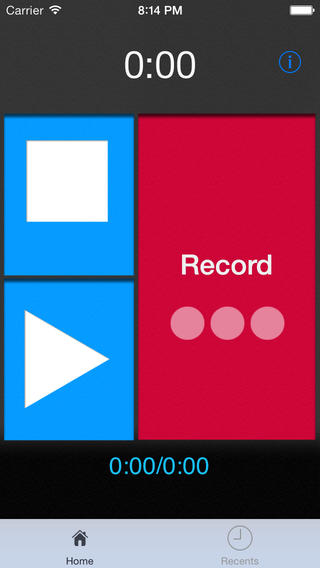 Your iOS device is capable of executing almost anything you can ever imagine of. This time round, you can turn it into a voice recorder too. You can walk with it inside your pocket, knowing that you have a phone that doubles up as a voice recorder on the go.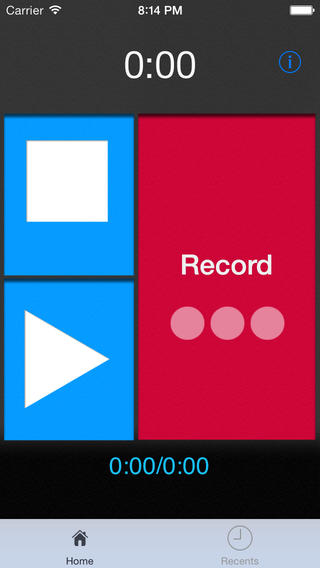 We are living in a world where light is better. The more capabilities a device has, the highly favored it turns out to be. It's like you'll get everything under one roof. No need of outsourcing from other devices.
My Voice Recorder for iOS is the ultimate app we've been waiting for and it's unique in several ways. Let's see what the designers are bringing onto the table.
One Touch Recording Feature:
Even though other apps boast of having a one-touch recording feature, My Voice Recorder beats all the rest flat foot because it's the most efficient feature we've ever seen in any iOS app. You can now record hassle-free with a one-touch recording feature. No wasting time when you want to record an occasion.
One Touch Stop and Save:
You realize that everything today revolves around one touch. It means human beings are beginning to prefer using gadgets that only lets them use fewer buttons to get the job done. The one-touch stop and save button enables you to save the voice you've captured speedily. Again, there's emphasis on saving time here.
Store Your Files in both Raw and mp3 Formats:
Not always will you need your files in mp3 format. Sometimes you need them in raw form, and so my voice recorder lets you gain access to that format as well. Transform them to the mp3 format any time you want.
Easy to Use, Voice E-Mails, Memos and Voice E-Mail up to 5MB:
Once you record your voice, you can automatically upload them into your email or send them to other email address. The process is fast and easy.
Remarkably, this app supports voice emails of up to 5MB. So you won't be limited by storage this time round.
Auto File Naming:
The auto file naming feature enables you to capture voices and save them with their names. Again, the process is automatic.
Record Timer and Playback Counter:
You may think that the record timer and playback counter features are standard in every voice recording app. But you are wrong, because this app has spruced up things a little bit with these features. Your record timer will tell you exactly for how long the device recorded a voice, and the playback counter keeps check of how long the recorded voice plays after you capture it with your device.
Display File Size and Time Stamps:
You want to know exactly how large or small your recorded file is. With this app, you can view the file size exactly the way it is. The time stamp feature brands all your files according to the date and time in which they were stored into your device. It's all about record keeping and being accurate with your files.
Supported Recording in Background:
You don't want people to know that you are recording them. Fine, you can still capture their voice in the background even with the screen is locked and the phone deeply tacked away in your pockets. You'll be operating like a detective.
Transfer Your Memos to Your Mac or PC with USB Cable:
Your memos can be transferred to your personal computer or Mac the easy way. It's all about being flexible with your data. Just connect the USB cable onto your phone and transfer memos hassle-free. So you are keeping them online and also on your computer hard drive.
So, what's the downside of this app?
Before writing this My Voice Recorder iOS app review, we checked for any limitations but we couldn't find any. It's the best iOS app for voice recording you'll ever find. It costs $1.99 only, so it's quite affordable to download.
Verdict:
If you own an iOS device, there's no reason why you shouldn't try this app. The newer version is compatible with most iOS devices, so you don't have to worry. Convert your iPhone to a mobile voice recorder.
Price: $1.99
Rating: 4/5