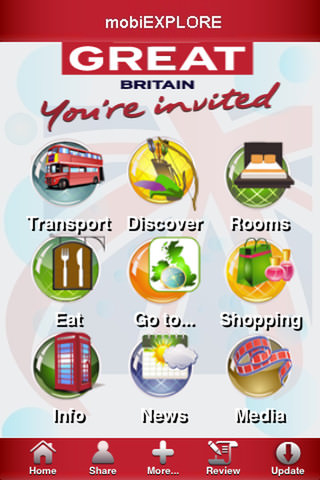 What Is The App All About ?
MX Great Britain guide By Mobiexplore, is a travel app for tourists visiting UK.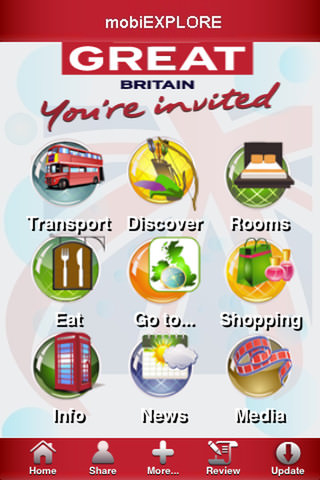 What Is Unique About The App ?
Unlike other travel apps, this one has lot of contents which can be accessed when you are on the move – offline.

You can find a new place, book a hotel room and a flight ticket to that place.

You can also book a local tour even before you arrive there.

Find out the weather there and get prepared for it.

Once you are there, you can get to know the local restaurant and the way to get there.

You can find where to do shopping, and many other useful information like news etc.
What Is So Cool About The App ?
The app does what it says, with a simple user interface.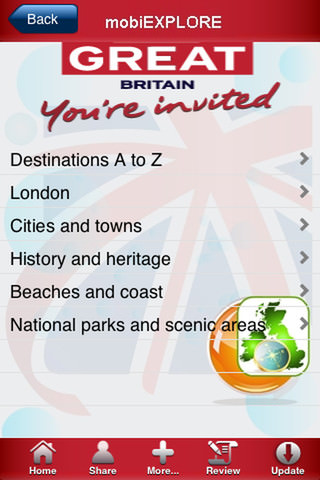 Where Should They Improve ?
As you go deeper inside a menu, finally you are taken outside the app and you land in a web page, so it does for every menu. This should be avoided.
Comments
This app is useful for people who visit UK for the first time and also for those who are not familiar with the major cities of UK.
Price: Free
Rating: 3/ 5