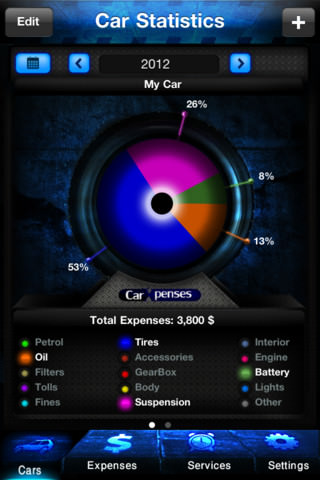 What Is The App All About ?
Car Xpenses By Umbrella Corporation, is a productivity app with which you can manage the expenses that you incur for your car(s).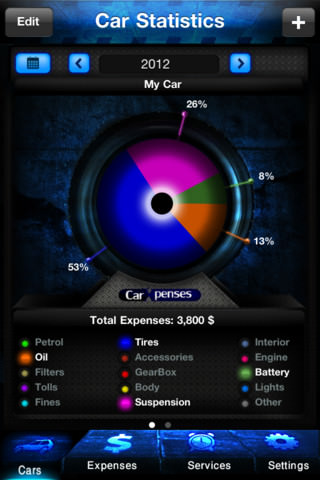 What Is So Unique About The App ?
Its not easy for you to remember everything about your car, and manage or take action based on your own memory. Now Umbrella Corporation has come to your rescue with their app Car Xpenses, which can record the details of all your cars, their expenses, their service details along with their location !

Using this app you can add the details of the car, like the Name (of the maker), Model, Year, Odo Meter(reading). Like this you can add all the cars you own.

After adding the car(s) you can add the expenses, which ranges from Petrol, Tolls to Interior etc. Each time you add an expense you can record it along with the date, a note also with the location where you incurred it.

After that when you go to the 'Cars' tab you will find a pie chart based on the expenses for that particular Car.

Next comes the 'Services' tab where you can add all kinds of services based on the odometer reading and the current date. So that the app will remind you, when you had to fill in the engine oil for your car next time.

You can customize the default settings, such as currency, distance etc.
What Is So Cool About The App ?
The user interface is very catchy.
Where Do The Need To Improve ?
Nothing as of now.
Comments
Car Xpenses manages multiple cars, maintains a complete record of each one of them, tracks expenses and services with a few clicks and helps you save time and money.
Price: $2.99
Rating: 4.5/ 5