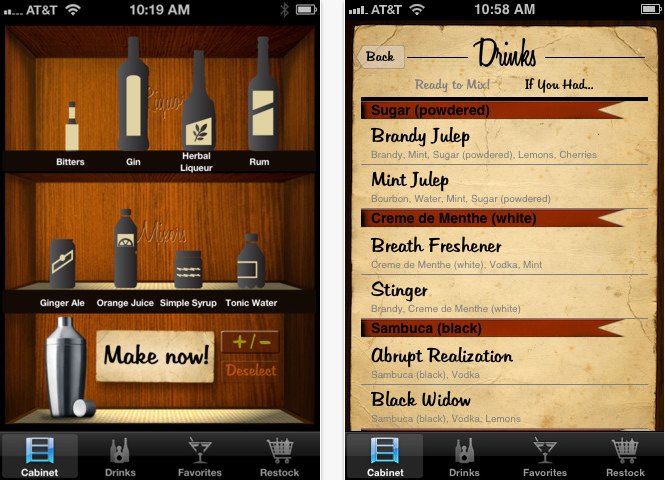 Weekends are the right time for partying – if the week is full of work, then the weekend really deserves all the fun. Over the past few months I have never missed the chance. And my favorite place for the party nights is – the home. I think you cannot really enjoy all the freedom of your home, when you go out to have fun. If you feel the same way, then this is the review for you.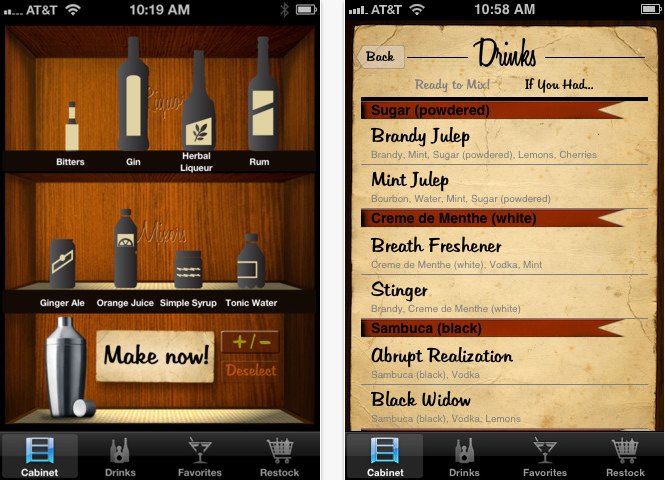 rel="nofollow>
Liquor Cabinet is a latest arrival at the App Store and this app guides users to make cocktails with what they have in hand. It has four sections – Cabinet, Drink, Favorites and Restock. The users need to input the ingredients they have on hand and this app would suggest the drinks they can make with those ingredients.
They can select the ingredients from the cabinet section and tap the 'Make Now' button to get suggestions from the app. Liquor Cabinet can also suggest the possible drinks that can be made with every single ingredient. The Drinks section of this app would provide guidance to make various cocktails. Users can also add their notes there. The 'Restock' tells you what the users have on hand and what are the things they need to restock.
The first version of this app was launched only a couple of weeks ago and it looks great. We didn't find any serious bugs in it. As you guess this is an app for adults and you can download if you are 17 years old. Liquor Cabinet is loaded with some great cocktail ideas and it is really well designed. This app is compatible with iPhones and iPads running iOS 4.0 or later and it costs US $0.99. This is a special holiday price, so hurry!
Price: $0.99
Rating: 4.5/ 5

rel="nofollow>