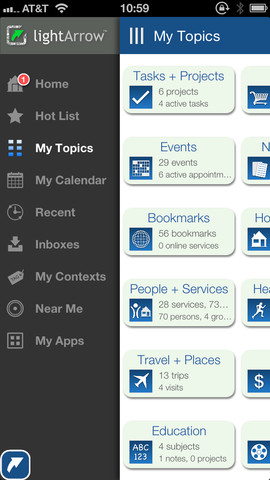 What Is The App All About ?
LifeTopix By LightArrow Inc. is a productivity app, which has all the categories reminders that a person would need in his or her daily life.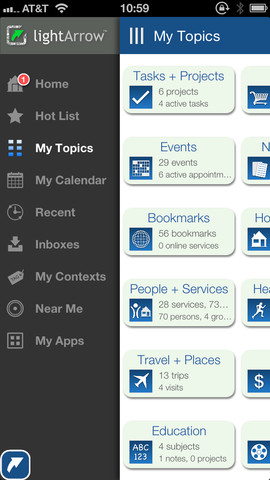 How Would It Work ?
When you open the app you will find the up coming remedies and quick add other items.

Using quick add other items you can add an item and customize it by giving it a name that you want, set a due date for it, you can also enter all the details like priority, effort and the category in the full mode, you can also convert it into a PDF and print it or add a location.

You can select one Quick log activities and enter the information.

You can view the hot list the items that has been added by topics such as tasks + projects, notes + files,shopping,events,travel + places, health + activity,people + services,finances,home + assets, education,media and bookmarks.

You can also view all of our items on the calendar.

You can view recent items in the recent list, and soon to happen in boxed items in the inbox.

And view contacts tags and you can also view mapped items near me.

And access any app's shortcuts.
What Is Cool About The App ?
The easy to use interface, which is well perfectly sketched out.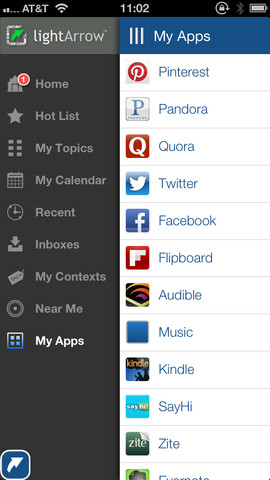 Where Should They Improve ?
Nothing as of now.
Comments
A complete productivity app for your daily life. I suggest this for everyone.
Price: $0.99
Rating: 4.5/ 5