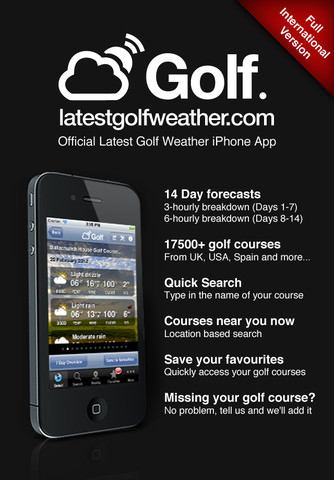 What Is the App All About ?
Latest Golf Weather By ADIMIA Limited is weather app it forecasts golf courses weather.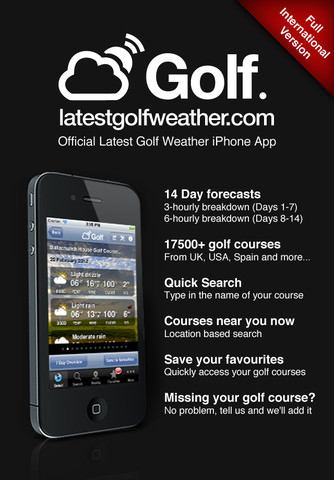 What Is Unique About The App ?
This app forecasts weather from several golf courses situated around the world.

The forecast provided by this app is correct and live from the golf courses that are near to you. It detects the golf courses near to you with the iPhone's GPS system.

It forecasts the weather for 14 days for each golf course, so you can sketch your plan ahead.

For the first seven days there will be a 3 hours breakdown (ie 12 AM, 3 AM, 6 AM, 9 AM).

For the second seven days there will be a 6 hours breakdown (ie 12 AM, 6 AM, 12 PM, 6 PM)

There are more than 17500 golf courses in its growing database, which is constantly updated.

It uses international units.
What Is Cool About The App ?
While providing you with weather forecast it gives you all the details like, Weather symbol, weather type description, temperature, wind speed, wind direction, percentage cloud cover, visibility.

You can save your frequently used course.

Many Asian golf courses has been added in the latest update.
Where Should They Improve ?
Nothing as of now.
Comments
Regular golfers need this app.
Price: $0.99
Rating: 5/ 5