For the past two days my mom was busy with inviting friends to our home and cooking delicious food for them. For a person like me who cooks often know how hard its to managing a group of people who come for any celebration. Recently I came across KitchenPad Timer an iPhone app and the moment I heard about this app I was little curious to checkout whats there in it.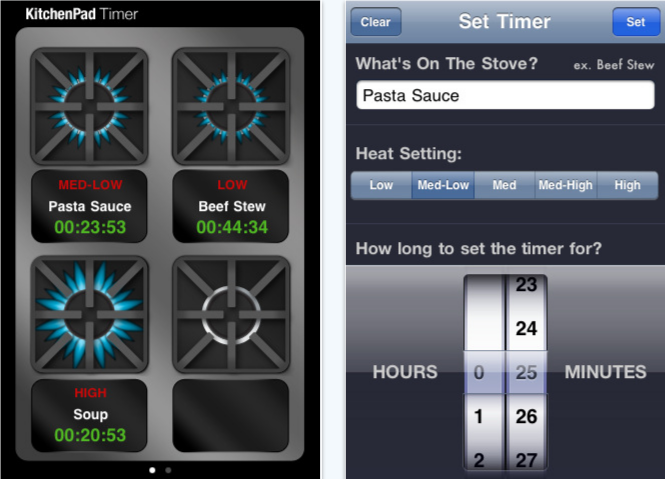 rel="nofollow>
KitchenPad Timer is a savior during the festival times. To be frank, not all are good at managing things and for the rest KitchenPad is the best tool to keep track of how long the dishes needs to be cooked. The app has a graphical representation of stove and oven where we need to add the name of the dish, how long it has to be cooked and the heat settings. KitchenPad Timer lets you to monitor a maximum of 8 plates at a time and I don't think we require more than 8 plates to monitor at the same time.
Each items kept in the stoves or in the oven display the remaining time to keep us updates and when it reaches the deadline, the app will trigger an audio alert and push notifications to remind you. The graphical representation are good while we change the level of burning in each stoves and also you see bright orange colors from the oven when its cooking.
So if you have planned to cook food for your friends and relatives this Thanksgiving, you should try KitchenPad Timer which is really gonna help you out.
Cost: $1.99 (price may change)
Rating: 4/5

rel="nofollow>