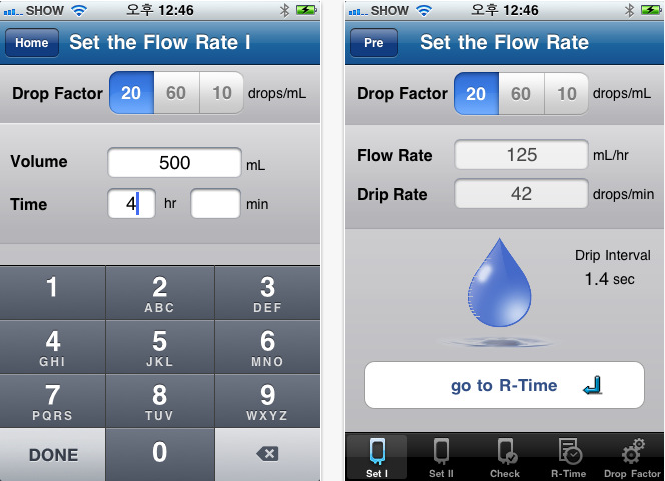 Over the years, technology has greatly helped health care professionals improve on what they have been doing for years. Decades ago, when a patient was being given IV therapy, a person was needed to monitor it frequently. Then came the drip chamber which made it a bit easier to monitor the process. Now there is a tool to monitor IV therapy, which will be of great help to newbies learning to keep a watch on the process.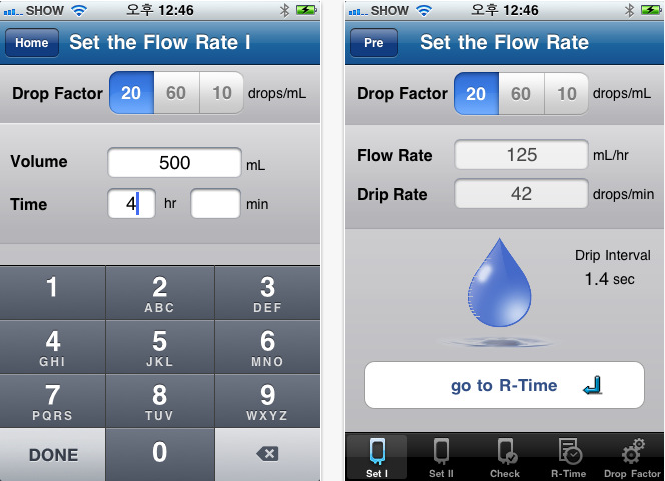 rel="nofollow>
'IV Therapy Helper is an iPhone app by HanVit MD that makes it easier for both medical students and professionals to fine tune their ability to monitor an IV therapy that's being given to a patient.
You need not worry about the various perplexing calculations involved in this process. With this app, one can easily bypass the calculations in IV therapy.
You can enter the patient's name and ID. Once you set & check the flow rate, you can create a list and easily monitor the statistics. You get an alert 10 minutes before the finishing time and you don't need a person to remind you. You can set a countdown for the remaining treatment time and the real time required. Moreover, you need not attach it to any IV therapy related equipments. All you need to do is set it up and continue using your iPhone for other purposes.
Though IV Therapy Helper has all the features in it to simplify an IV therapy, the developer has warned users that it is only for educational purposes. Though you may think it is pricey, medical apps are much more expensive than this app. I recommend this app to newly joined health care professionals.
Price: $14.99
Rating: 4/ 5

rel="nofollow>