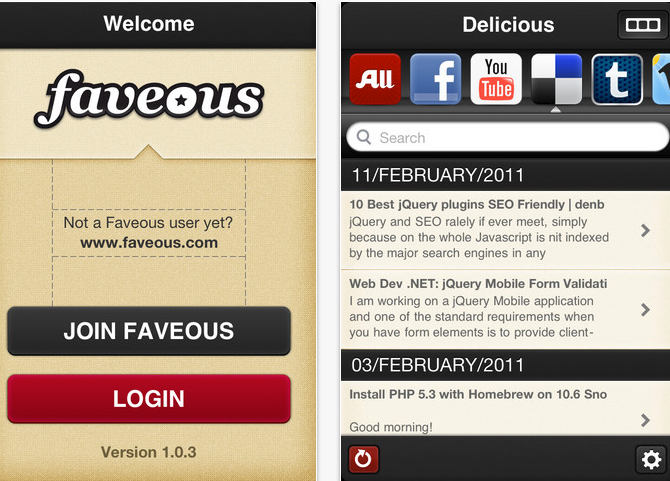 I happened to explore an app named Faveous yesterday. It is quite an awesome app which offers great functionality. Faveous brings all our favorite links like Facebook, Twitter and YouTube together. Let me explain the features of the app below.
Just by creating an account with Faveous, we can integrate our social accounts like Facebook, Twitter, Linkedin, YouTube, Google reader, Tumblr, Vimeo, Dailymotion etc. It brings all our preferred links under one roof with the recent favorites on top. We can also check the favorites individually on any of the services like Google Reader, Twitter etc.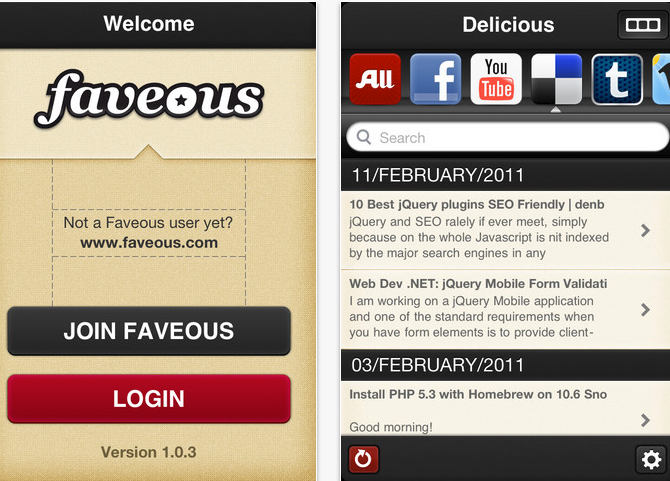 rel="nofollow>
Faveous is an app recommended for Internet addicts. The highlight of this app is that we can check all our favorites in offline mode too. So we don't need to have any signal access like Wi-Fi, 2G or 3G once we have downloaded our recent updates.
Obviously Faveous had done a good job for offline users. It's a free app and Faveous' developers have planned to have a paid version with a feature of cache memory of images as well as videos for offline reference.
I recommend this app for people using low bandwidth / offline users. It works well as a social bookmarking app. Download the app and free yourself from remembering all your favorite sites.
Price: Free
Rating: 4/5

rel="nofollow>