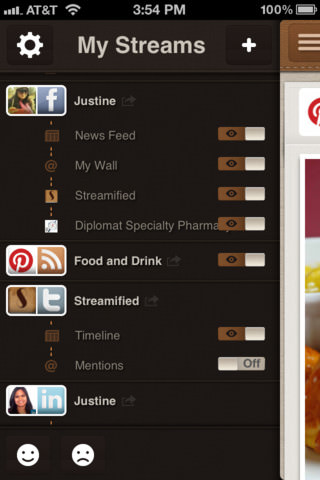 Streamified is an app that lets you easily manage multiple social streams from a place. It lets you view all the posts from these streams together to get all information in one go or sorts them out stream-wise. It supports feeds from social networks that include Twitter, Facebook, LinkedIn and Tumblr and lets you make use of features and functions that are specific to each network. You can subscribe to feeds from Pinterest, Reddit and Google Reader, among others.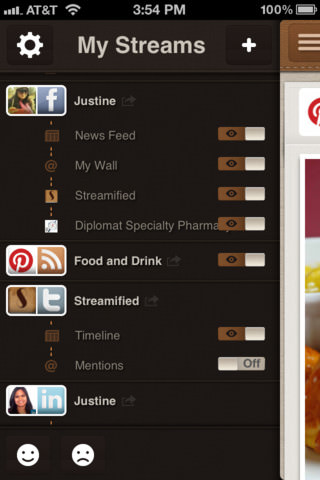 Streamified offers the convenience of viewing all your favorite content in one place. You can even reply to posts and save the ones you like the most. All the bookmarked posts are grouped together in the bookmarked section for quick reference.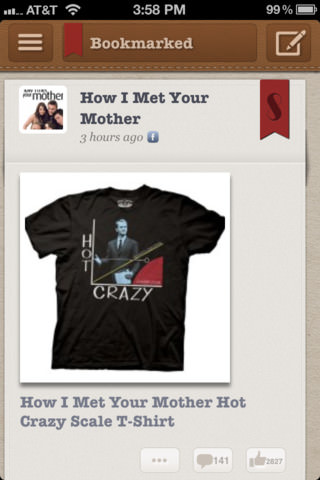 On opening this app, you are taken to the main feed area where you can view all the current posts. The time when each feed was posted is indicated by a small clock and the date beside each post in the format of a timeline. You can conveniently add a new feed, decide where you want it to go and put in images and links too from within this app. To add a new stream, you've got to swipe the main screen to the right. There is a '+' symbol which you can tap on to view a drop-down list of the most popular streams which you could add.
There are many other subscriptions too grouped under categories that include finance, fashion, business, humor, news, food and nature. Once you select a stream and log into it, it gets automatically added to your collection of streams. You can rearrange the order of your streams if required and turn streams on or off anytime you like. You also have the option to view large font sizes. There is an informative tutorial which tells you how to make the most of this app too.
Streamified also lets you take photos, update your status, share links and reblog, in addition to reading posts. There are options to share a post, email a post or view an original post from within the app. What makes this app unique is that it lets you decide on what exactly you would like to see in your streams and customize them accordingly. Download Streamified now to simplify your social life.
Price: Free
Rating : 4/ 5