For an avid photographer, geo-tagging helps locate the exact place where a picture has been shot. Generally, at certain conditions, GPS fails to position the right point. Also the native camera application doesn't allow you to change the geo-tag location. In spite of these issues, imgCAM has got a brilliant solution for iPhone users to edit the geo-tag and also to add geo tag to photos on the camera roll. Looks interesting? Here we go: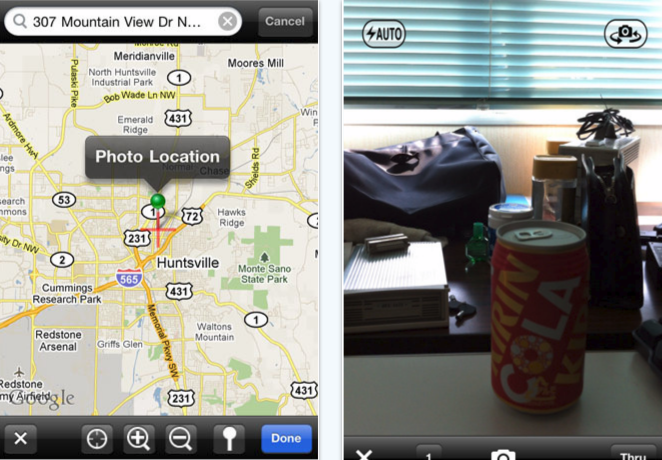 rel="nofollow>
imgCAM has some interesting features that need to be explained. Lets talk about its geo-tagging feature. Normally, you cannot geo-tag a photo from the camera roll using your native app. But imgCAM adds the functionality of geo-tagging photos taken from other mobile phones. The geo-tagging can also be edited and changed to the preferred location. If you are an frequent user of geo tagging, you might have seen that your GPS is not so accurate in tagging your photos. At those situations imgCAM lets you to edit the geo-tag of a picture. So using this, users can point the exact location where the photos have been taken.
Apart from geo tag, imgCAM offers image editing features also. These include rotate, crop, resize and effects. To be frank, all there four options certainly help us to edit any image. iPhone and iPod Touch users can use the camera function and take photos in real time, edit geo tag and also add some effects to it.
Another important feature is the ability to mail photos directly along with the geo location of the picture using Google Maps link. I must say this feature is very helpful in letting your friends be aware of the place where you have taken the snap.
Overall, the app works pretty well. This app is indeed a great addition to your iPhone, iPod Touch or iPad.
Cost: $2.99
Rating: 4/5

rel="nofollow>