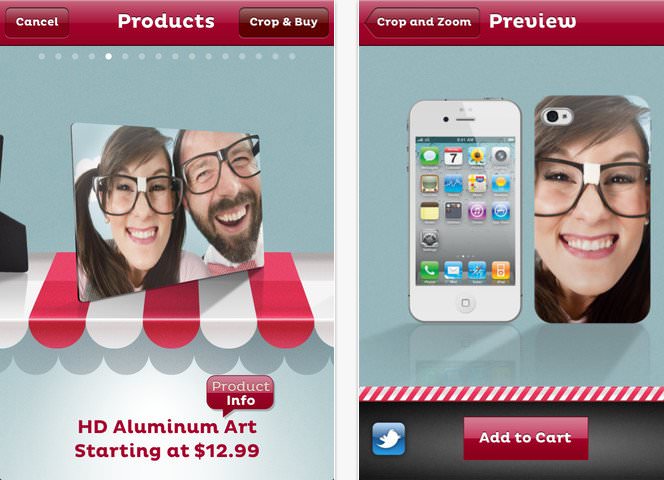 Do you love Gift articles decorated with cute photos ? If you want to send your friend's picture printed in a T-shirt as a birthday or anniversary gift, then MoPho is the right tool for you!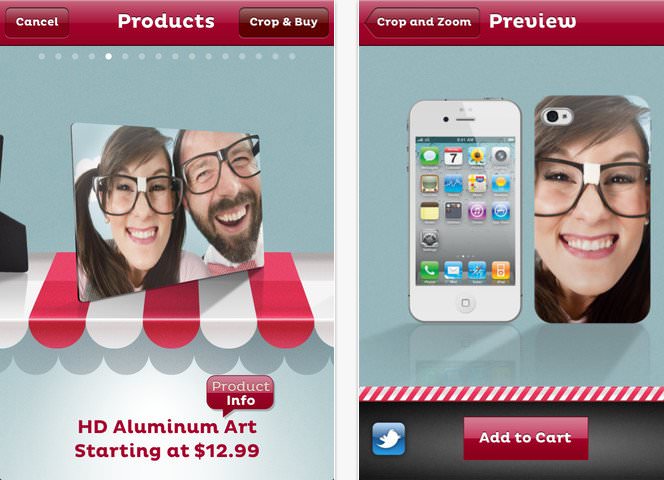 MoPho: Prints and Products from Penguin digital, is a nice app that allows you to take photos using your iPhone's camera or use the pictures stored in your iPhone or import pictures from your social networking accounts like Facebook, Picasa and Flickr. Then make these pictures fit in an iPhone case, T-Shirts, Key chains and lot more!
Choose your photo and click on 'Build It'; and you are done! You can see some nice products such as an iPhone, iPad case, HD aluminum arts, coffee mugs and key chains, etc, on which your photo is printed. You can crop the image for fitting it better into the product. There is a way to set your frame size that depends on the photo resolution.
Once you have finished cropping and finalized your product, you can add the item to your shopping cart or continue shopping more products. Once you have paid, the product will be shipped directly to you or anyone else in the U.S. or Canada as a photo gift! Sadly there is no worldwide shipment for this app.
Also I have to mention that, MoPho has a brilliantly designed user interface. One simple issue is that, you cannot turn on your front camera with this app, as the developers disabled it, because of its low resolution. MoPho comprises of a lot of good products inside. Also I am sure MoPho can be a good deal for many people who want to cheer up their loved one's with some exciting gifts!
Price: Free
Rating: 4 /5