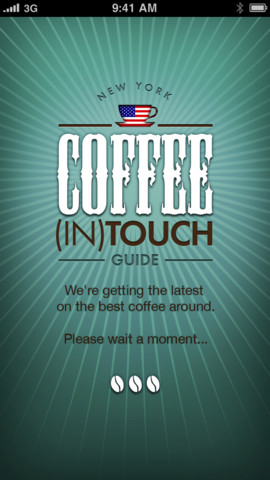 About The App
New York: Coffee Guide is Food & Drink app developed by (In) Touch Network, Ltd. This app will guide you to the best coffee shop in New York.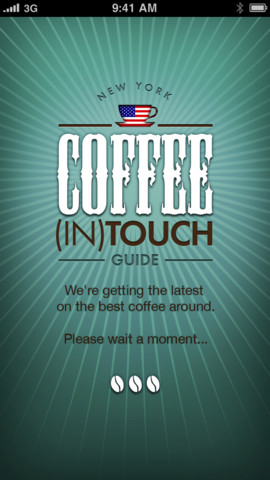 App's Function
When you open the app you find pins dropped all over Map showing the location of the coffee shops that are near to your current location. When you tap on each pin a card with the information about that particular coffee shop pops up. The information includes the name of the coffee shop, its address, whether its open or closed, and the rating given by customers. When you tap more than one pins on the map, it forms as a stack of cards,you can compare it with one another.
When you open a card you will find the details about it such as its name, address, contact details, images of the shop, working hours, ratings. You can search by giving the name of the coffee shop or location. In the bottom of the screen you will have a favorites button using which you can mark any of the shop as your favorite. Then you will find a pin button, pressing that will bring up the map screen with the shops that you have selected. And the last one is the information button which will provide information about the developer.
In the map's screen you will find two buttons in the place of the pin button. One is to bring up the shops that you have selected. Another one is to bring up the top 25 shops list. When you tap on the any of the shops listed. The detail of that coffee shows up in a separate screen. It will show the shop's name, address, phone number, working days, working hours, ratings, experts opinion. In this screen you have the option to review the shop. And share your thoughts via Facebook, SMS and email.
Verdict
This app is specially made for coffee aficionados in and around New York. Its also useful for tourist who are in search for the best coffee in New York. It deserves 4.5 out of 5.
Price: Free
Rating: 4.5/ 5