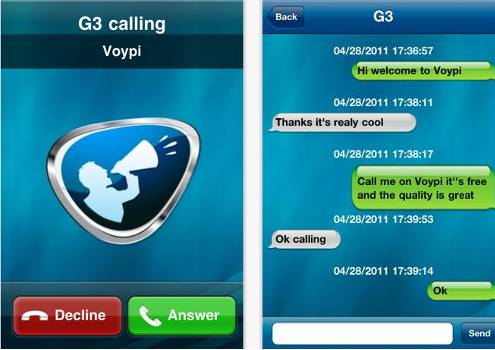 A couple of decades ago, it was not easy or economical to make international calls as they are now. It seems like making calls will become available for free in a few years time. Some of the apps have made it free already. Let us review one among them today.
Voypi enables users to text or call friends anywhere in the world for free. They can make even international call at free of cost. But, it works only among the Voypi users. That means if your friend doesn't have Voypi, you can't make a call to him using it. Otherwise, you should make him install this app. Users can send invitations directly from the app.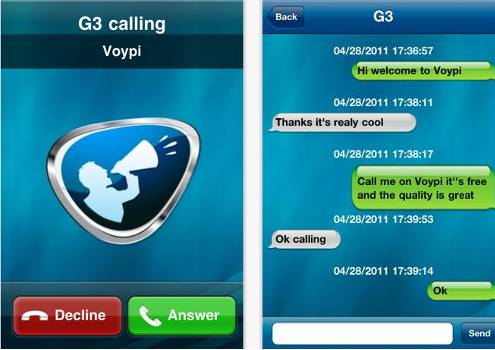 rel="nofollow>
Inside this app users can find a mini mobile phone, where there are dedicated sections like Contacts (it actually shows contacts present in the mobile phone), Recent and Messages. The Quick Guide explains everything for the beginners. All the areas in this app show developers care for design.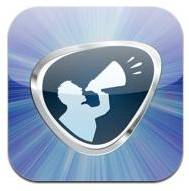 rel="nofollow>This app also has an Android version, so iPhone users can make calls to Android users for free if both of them have Voypi in their smartphones. The developers have also promised a dedicated version for BlackBerry. But I really can't understand, why they offer this app for iPod Touch and iPad as these devices can't be used for making calls. I tried this app and there are no issues with clarity as I could hear the voices very clearly.
If you are looking for an easy-to-use alternative for Skype, Voypi can impress you. This app is free and it has no ads – that is something amazing. It is compatible with iPhone running iOS 3.0 or later. However, iPhone 3GS or 4 running iOS 4 is preferable.
Price: Free
Rating: 4/ 5

rel="nofollow>