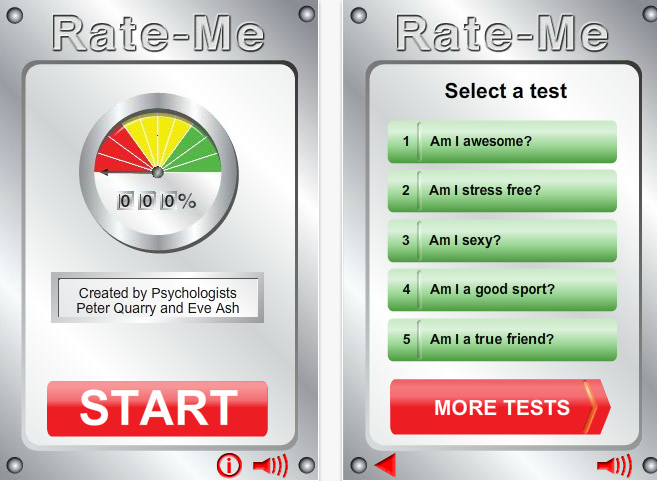 I've always liked these apps which have quizzes that tell us more about our personality. All of us have some questions about ourselves and we would like to know what our friends, parents, children or colleagues think about us. Rate-Me is an iPhone app which answers those questions and also tells you how you can strengthen your skills.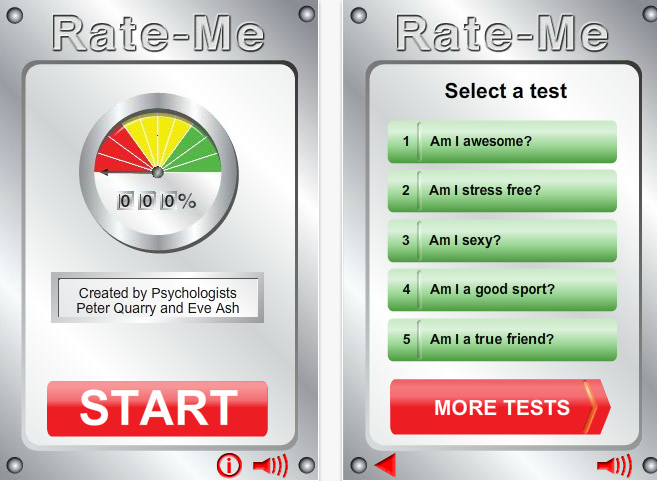 rel="nofollow>
This is a really simple app which has a collection of 10 tests that let you know if you are a true friend, a great parent, a good sport, an effective leader etc. You can select the test that you are interested in and get ready to answer 12 questions. To make things easy, the questions come with 4 options – strongly agree, agree, disagree and strongly disagree. All you have to do is choose the option which you think best answers the question. You can take your time to give your answers, but you've got to answer them truthfully.
By the time you answer the 12th question, Rate-Me is all set to rate you! You get detailed results and your overall score immediately. You can share your results with friends on Facebook and Twitter. You can even listen to podcasts by the psychologists, Peter Quarry and Eve Ash, to know more about how you've been rated. This will help you know where you stand and what you can do to improve your skills.
My friends and I spent a few hours taking up the tests and comparing scores. It was indeed nice to find out who is the better friend or the more effective leader. I was happy to have learned more about myself but I wish the app had more to offer. 10 tests seems like too small a number for an interesting and informative app like Rate-Me.
Price: $1.99
Rating: 3.5 /5

rel="nofollow>