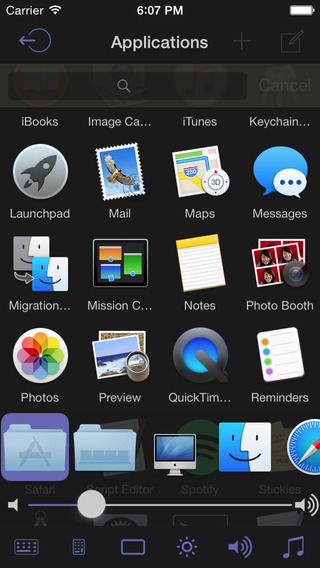 Remote control devices are a great invention, but now, with the use of mobile device apps, they can become even more useful and flexible. Using an iPhone or an iPad, there is no need to have a physical remote controller which constantly gets misplaced or lost. Instead, with an app called FulIControl, this possibility can be attained with a single app installation, where the users are just getting a remote control solution for their computer, but also an excellent platform for many other things as well.
 The app was created for the Apple devices and it is available on the iTunes service for free. It demands a device that runs the iOS 7.0 or a later version and provides a full compatibility with the iPhone, the iPad and the iPod touch. On their Mac, users need an Intel chipset that uses Mac OS 10.6, FuIIControlHelper version 3.0.4 and server support, along with the Wi-Fi and LAN options. Also, they need to enable the Accessibility API. With the installation, the app will be able to control VLC and Quick Time, play music on Spotify and iTunes, but also manage EyeTV and its live TV broadcast.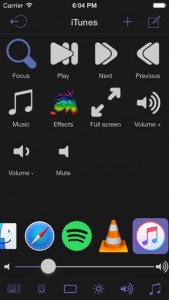 The basic concept of the app is to provide its users with a full range of options that come with owning a computer remote control device. With it, users can start a video, skip a music track, pause a movie and do much more with their Mac, all without moving and just by using the Ful|Control app. Along with this, the app presents a range of features. These include the feature of custom controls for every individual Mac application, but also file browsing and a file launcher. All essential options like sleep, shutdown or restart are covered by the app's features, while it will detect the home server of the Mac automatically. The app provides the features of a remote trackpad and keyboard for remote input while the feature of launching the application in the Dock and "Applications" folder is also available. The feature of customizing all the provided controls is also available within the app.
 But, the app is even more impressive with its features provided with an easy and accessible system of in—app purchases. These include the option of taking live screenshots from the computer, having a numeric pad, controlling volume, brightness and music levels, including play, next, pause, and previous, all rolled into one. Getting any of these is exceedingly easy for any type of user.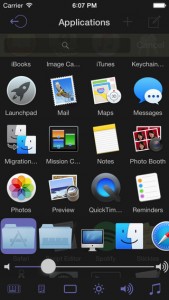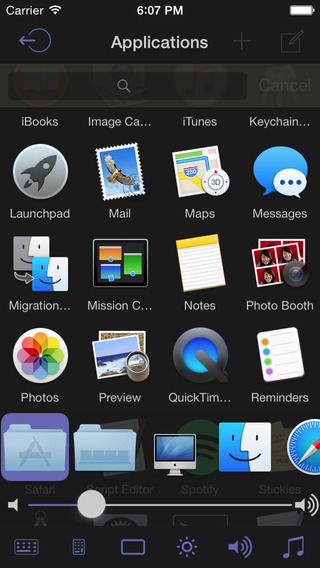 Aside from all these things, the element which really separates FullControl from any of its competitors is the ease with which it presents its features and options. Unlike other apps that confuse and disorient its users, this app provides them with a simple solution that is open to them as soon as they install the appropriate apps on their mobile device and Mac, along with the FuIIControlHelper 3.0.4 and enabling the Accessibility API. With this, the app is ready to be used and provide a lot of joy for those who want a remote control for their Mac.
 It is clear that Ful|Control is a powerful app that will, using a very straightforward and easily understandable approach, effectively cover the need for a remote control device.
Price: Free
Rating: 4.7/5