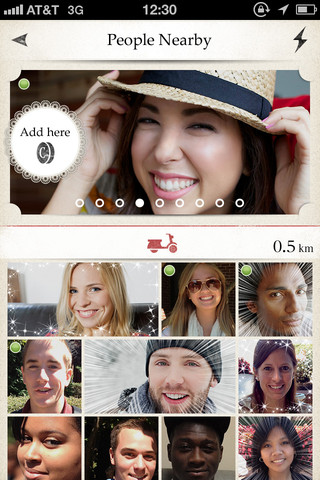 About The App:
Haloo is a social networking app developed by ROIKMYERS PTE. LTD. Using this app you can find new people both in your neighborhood and around the world.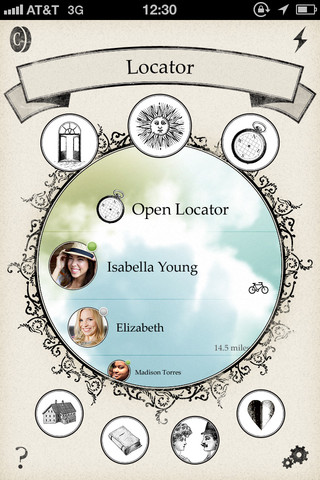 Inside The App:
Haloo is basically a social dating app, using which you can find new people. You can either register or sign in directly with Facebook. The developer has excelled in avoiding the conventional appearance and giving it a refreshed new look which is appealing. When you login you will land in a screen, where there is mirror in the middle and seven icons around it. Each of these seven icons has various functions like Find Funnels ( Funnel – where you can talk with others), Create 'Funnel', Locator, Profile, Who last visited and viewed profile, best match and Favorinte.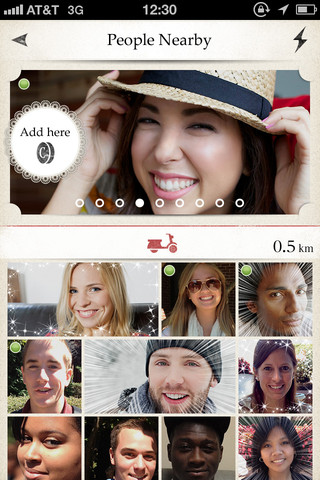 This app differentiates girls and guys using different app skins. You can find people within your walking distance or in any part of the world using locator. Just view the profile of the person whom you are interested and start talking. You can go for one on one chat or you also join group conversation. Haloo randomly finds a person to chat for you either a guy or a girl with a feature called 'Stumble Haloo'. Also you can make other people know that, you are there to chat with, using a feature called Broadcast Haloo. You can have 1 on 1 chat or a group chat in virtual rooms called as Funnels. Here you can share your photos, videos and other informations with each other and have fun.
What Haloo mentions as a security feature is the ability to hide your profile and go invisible to others. And this feature is a paid one, but you can normally do this in other instant messaging services. But there are other interesting features that Haloo offers, like if any of your Haloo friends pass by you, then you will be intimated. Also you can make your make your profile featured in the locator, so that people can find you easily. This is also a paid feature. The payment will be made in the form of monthly subscription. But the price is really high, for 1 month you are charged $15.99.
Verdict
Haloo's user interface has been designed very attractively starting from the opening screen onwards, every corner of the app has been etched with an artistic mind. Its appearance itself makes people to get struck with it. The concept of the app is also good and it will really attract everyone. I should also mention that its paid features are not unique to this app alone, and the cost which is also really high. So I give it 4.5 out of 5.
Price: Free
Rating: 4.5/ 5