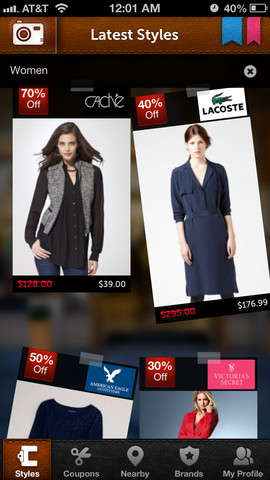 FashionClyp is the perfect app to keep the fashionist a current on the hottest trendy styles and brands at the hottest prices. This app will keep you current, offering you top brands at up to 70% off. You will love to have all your top stores directly on the home screen of your smart phone or personal tablet. This app is truly a one stop shop for those in love with fashion.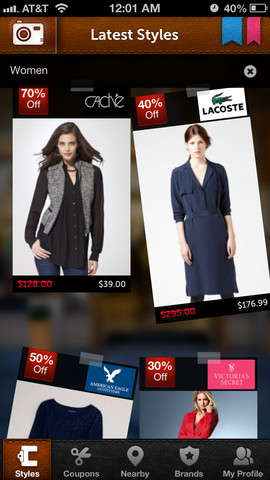 There is a page dedicated to all the styles celebrities are wearing. You will have access to coupons, presenting you with the best opportunity to save money on your favorite name branded fashions. You will no longer have to settle for spending your savings to look good. It also features nearby stores with all the deals you've been looking for, but you may not have the time to travel store to store. You will discover just how many stores near your home actually carry your favorite fashions at a low price. This app helps you save money on multiple levels, including gas!
The brands supported by this app are endless. You will enjoy finding great deals on top of the line designer styles to include but not limited to Lacoste, Chico's, Express, Cache', Victoria's Secret, American Eagle, DKNY, bebe, and so much more.
Pros
*This app is easy to use and keep me looking great for each fashion season!
*I love having access to all my favorite name branded stores at my finger tips!
*The deals I find with this app are amazing.
An added convenience of this app is the ability to shop online. This is truly a shopper's dream. You will be able to order all the styles you are interested in and purchase them directly through the app. In just a few days, you will be fashion ready.