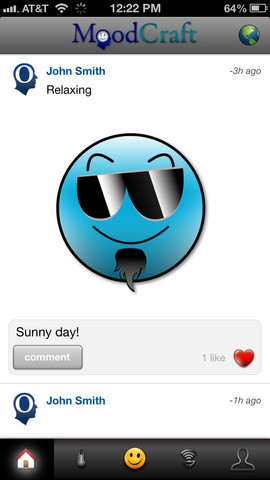 About The App
CogniFit MoodCraft is a social networking app developed by CogniFit. You can create emoji and share your mood with others.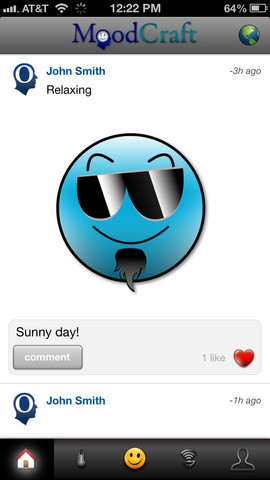 Features Of The App
In this application we can create different moods and tag different people in it. In the home page of the app we have our info and different mood that other people have created. You can view their emojis as well as what their mood was in the description. If you like you can also comment on their mood and their description. In the next section called the "How do people feel about you?" if anyone tagged you in any post or any of your friend or people around the world who follow you can tagged you in one of their moods then you can view them there.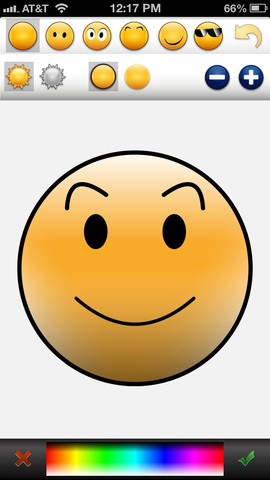 If you want to create a mood then tap on the middle button on the bottom of the app. Here there are options to customize each and every part of your emoji. The eye, eyebrows, mouth, lips, coolers, hair etc. after you are done with it press the check button. After that you need to name it and give a description for that, after that press the submit button. Then it will be added to the news feed, so that all of them of are following us can view it. Next is the news section, which will give you news about the people who are following us and people whom we follow. The last tab is the profile section, in which you will find, how many moods you have posted, how many followers you have, how people you follow. In the same page top right you have the options button pressing it will take you to the options page where you find people and have the option to edit your profile mail id and password change your picture. And have other setting of the application.
Verdict
This a unique kind of social networking app I've reviewed so far. The concept is interesting. The UI is simple but the help lies hidden inside the options. So I give 4 out of 5.
Price: Free
Rating: 4/ 5