Is there any easy way to track the growth of your investment? Yes. You can do it now with your iPhone.
I always wondered about the status of my investment at exchange traded funds (ETF), while I couldn't follow it. I had to call my dealer or look at the TV screens. Sometimes both options were not available to me. Then I would visit ETF db site and gather all the details. Then I searched for a smarter solution.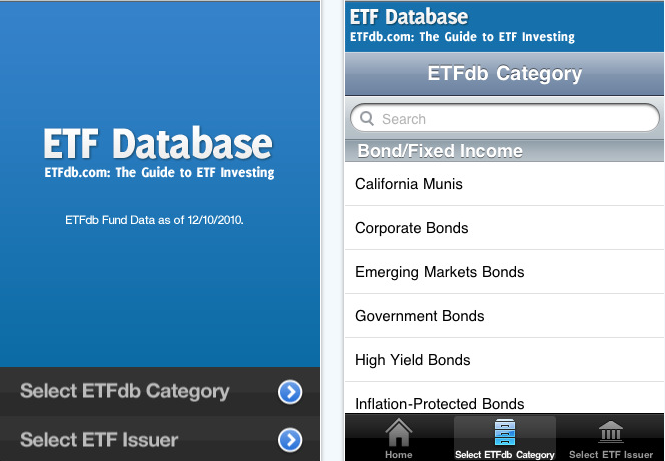 rel="nofollow>
I got it through an app called ETF db. It is an easy to use app and it weighs only 0.9 MB. But it provides all the details about ETF, no matter whether you are an individual investor or a financial adviser. It explores over 1000 ETFs trading in the U.S.
You can search through the ETF database by two ways, by selecting ETF db Category or ETF Issuer. While going through Category option, you will find ETF issuer is listed for each ETF with abbreviation for the fund and its expensive ratio. By selecting Issuer option, you can search by issuer and get details about ETF db category in the place of issuer.
It is easy for the users to view the next item. It could be done by just tapping up or down button in the navigation bar. Then you can select an ETF to view. It takes you to the ETF db web page. The web page appears inside the app. There is an option for the users to view the web page in the Safari.
If you are looking for an easy to handle guide to get details about the ETFs, this app would be a great choice. This app is from Carolean Capital Partners and it is available for free of cost.
Rating: 4/5

rel="nofollow>