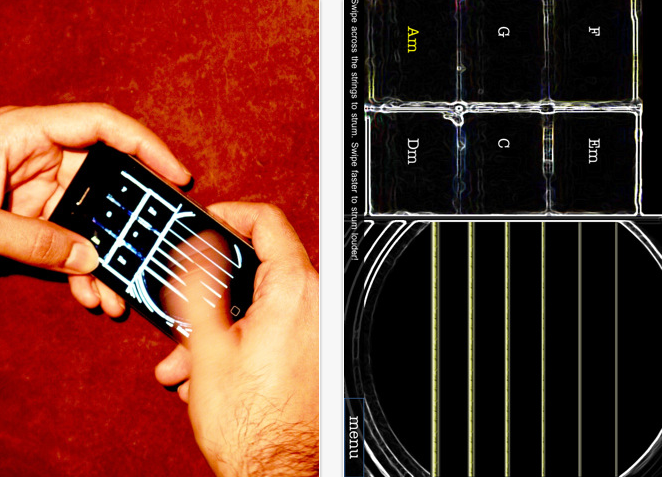 Recently I tried all the available guitar apps, to see which could suit for a live performance, as my friend needed it to show something unusual during his usual service in the Church. And to stun everyone. After checking out with guitarism. I recommended it to him. I'll tell you why I did so.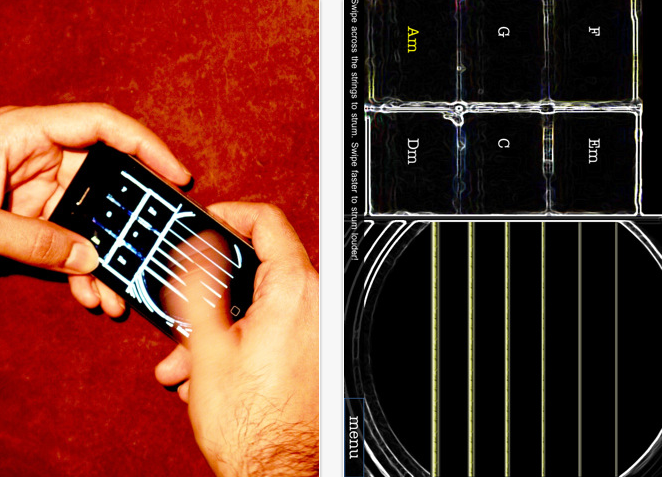 rel="nofollow>
Most of the guitar apps were not completely fit for a live performance, and there are dozens of odds in those apps. The moment when I started using 'guitarism', I felt like holding a real guitar in my hands, because the interface of the this app is designed in such a way that, just like a real guitar you can hold the chord that you want with one hand and start playing with the other hand. Once you turn your device the other way, the app automatically adjusts for that, to help you play with your other hand. So that the perfomer don't have to look at the screen.
The realistic acoustic guitar sounds, which is one of the major plus point of this app. So it doesn't sound artificial. And when you tilt your device you get the exactly real effect that you would get in an acoustic guitar. You can also play along with music from you iOS device's iTunes library then save the chords layout of each song that you play. Make pitch variations by tilting you device. Along with chord variations you can insert your own alterations, which the developer claims that, no other guitar app has.
You can choose from more than hundreds of chords that are available. Multi-finger strumming and string (vibration) animations which are only available on iPhone 3GS & iPod Touch 3rd Generation and higher end models. There is also a tutorial where you can find everthing the developer offers.
I recommend this app to guitarists who do live perfomances and want a change in thier show.
Price: $0.99
Rating: 4/5

rel="nofollow>