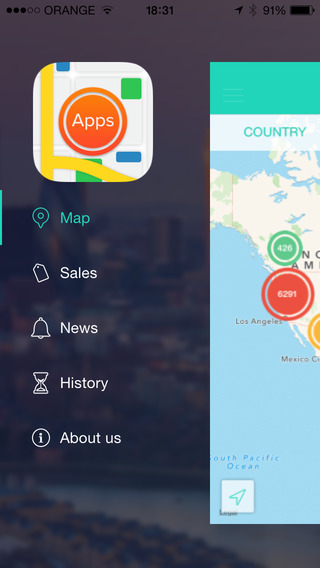 I was taking a casual look through a list of apps the other day when I caught sight of AppsMapper. Developed by AppsSearcher, the app can be used to find the best apps for your iPhone and iPad, and its searches are location-specific. Depending on the place that you live or are planning to visit, you can use AppsMapper to figure out the best options you have. This service is powered by the AppsMapper portal, which allows you to discover apps based on your location on the map.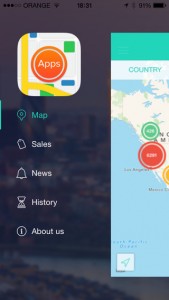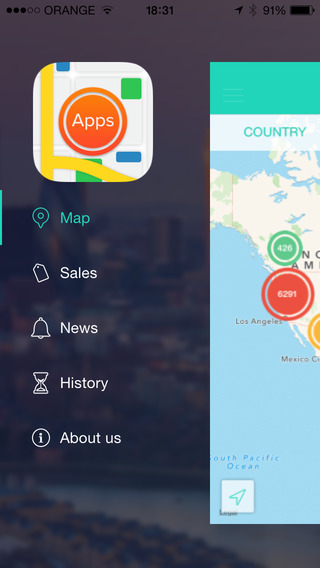 Taking a trip, shopping, or even going out for lunch can mean scrolling through a huge list of options. With AppsMapper, the time and effort put into looking for something has been drastically reduced.
No more bulky city and country guidebooks, phrase books, and maps. Apps have replaced all these books, and enabled us to book cabs, hotels, restaurants, movie tickets and do a lot more on your iPhone. However, this very experience may become tiresome at times, especially when you are searching for a specific app with a specific feature. Well, even looking for apps has become a lot easier with AppsMapper. AppsMapper allows you to find apps for a specific city and country, and filter selected ones by price, popularity, category and language.
How to use the app:
Once you've opened the app you'll have to select your country and city. If you are comfortable with English, you can carry on, or change it to the language that you are well-versed in. Next, you can narrow your search by tapping on 'prices'. Once that's done, you can close in on your options by selecting 'sort' which categorizes apps based on popularity, price, date, and rating. Last, but not the least, you can filter the apps based on 13 categories seen in the list.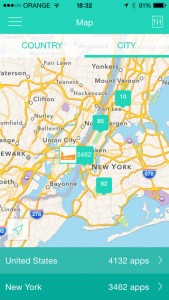 For further assistance you can look at the menu tab that gives you a list of recent app sales in your city, news on apps being used around the world, and the history of apps that you have searched for yourself.
I find the app to be pretty user-friendly and looking for anything and everything has become so easy now. I don't find myself Googling things anymore or rummaging through apps on the App Store.
AppsMapper is available for FREE on the App Store.
Price: Free
Rating: 4.5/5