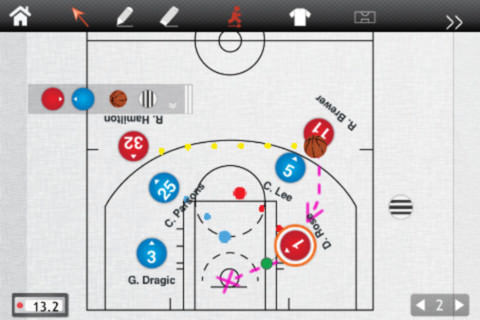 What Is The App All About ?
CoachNote By EXLUNCH Co.,Ltd is a sports app using which you can plan game strategies.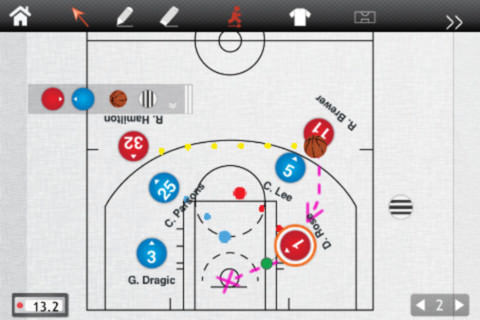 What Is In The App ?
Just as the name of the app, you can be your own coach or for your team using CoachNote.

Form teams and players and before you plan your game.

Form gaming strategies, by placing the players in position and move them as you like you can tap on the up or down arrow as you place them and after the positioning is over tap the front or back arrow to see the animation of the player/ball movements.

Draw lines that clearly show your game plan in various colors both normal and dotted lines with different types of ends. You can type text in the play area as a plan.

If you have made any mistakes you can erase a part of those lines of completely erase them.

As you do both of the above steps you can record them as a video, share it with your friends or play it back with your own voice on a AV output source.

You can convert the game notes into PDF and email it to others.
What Is So Cool About The App ?
Where Should They Improve ?
Nothing as of now.
Comments
All coaches will need it.
Price: $1.99
Rating: 4/ 5