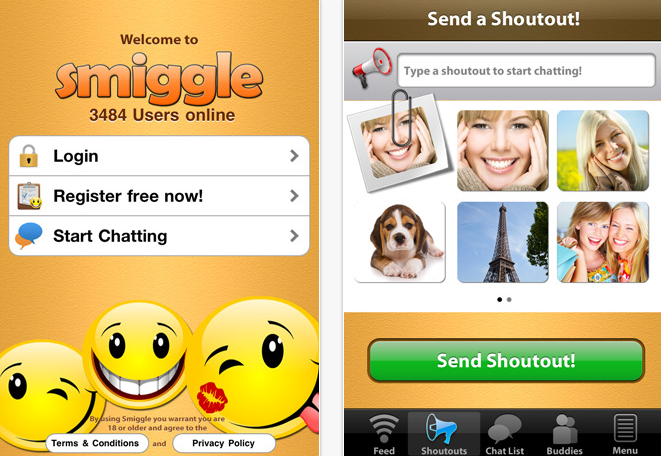 Which ever social networking sites you may login, you are limited to chatting with the people only you know. I felt this as a drawback, but when I spotted out Smiggle iPhone App, then it was totally different. With this app you can easily chat with new people easily.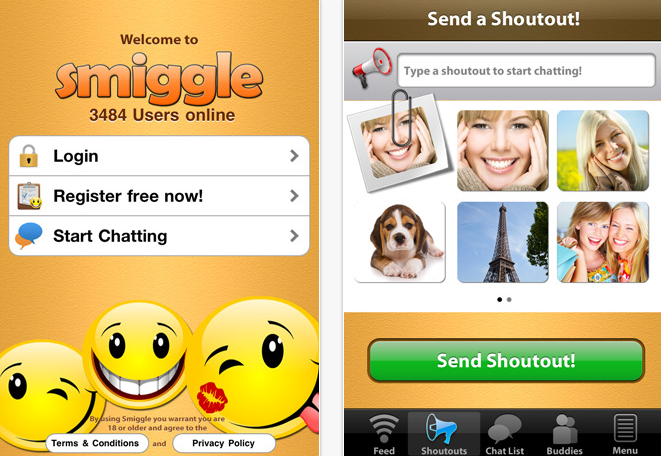 rel="nofollow>
Now lets see how to meet new people using Smiggle. Just like any-other social networking site/app, you need to register your self and create a profile for you, with your photo. But you can also see who is online, without an account or logging into your account.
The biggest weakness of most social networking environments is that you somehow have to already somehow know the people that you are socially networking with. Smiggle from developer Rate'nDate Mobile makes it easy for you to meet and chat with new people from all over the world, and chat with your family & friends, no matter where they are, just using your iOS device.
You can also ad your photo that will be displayed next to your chat. To initiate a chat, you have to make a 'Shoutout' on what you want to chat about, which will be visible to all. And you can select a person to chat with, by seeing their shoutouts. Just tap on the shoutout that you like. You can keep your chat private using the pin lock. If you want to chat with the people near you, then you can filter them out. You can block objectionable chats using 'Safe Chat' function, and you can also block these kind of 'Shoutouts' too.
Though Smiggle might be a new door in social networking to chat with new people easily. And has wrapped up all its functions in the tabs at the bottom of the screen. They really don't need our mobile number, because neither you can call nor they verify our mobile number, you give it to a group of unknown people. On the other hand the app's design is user friendly. And its worthy as a free app. I recommend this to those who want to chat with new people easily.
Price: Free
Rating: 4/5

rel="nofollow>