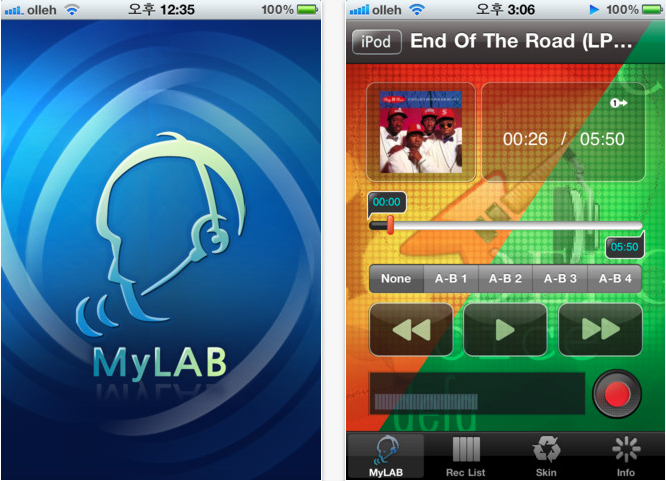 Have you ever dreamed of singing like your favorite singers? Your dream will come true with MyLAB Pro, an iPhone app by UBINURI. MyLAB Pro will help you learn to sing like a legend, using a self-study approach.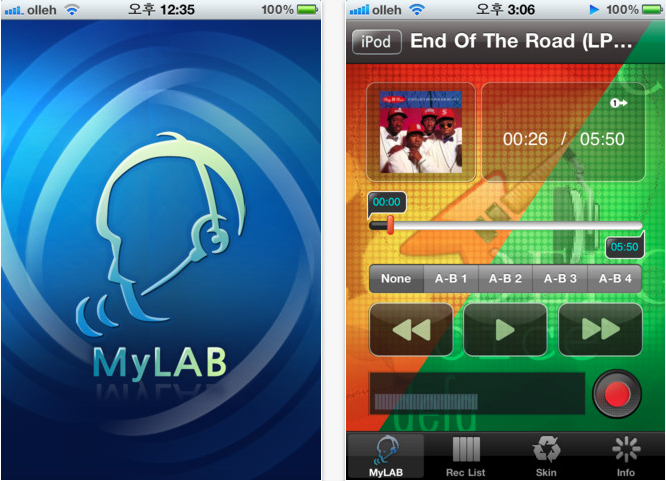 rel="nofollow>
Now let us see the features of MyLAB Pro app. All you gotta do is select a song of your choice and record it with the music as you sing along. Then you can remove the music and play it, so that you can find out your mistakes and correct them. Once you are confident about your singing you can record your song without any music. This will help you learn in detail about your voice and pitch.
You can listen to your recordings and practice singing whenever you want, even when you are on the move. This app is like a recording studio which can be carried around in your pocket and it saves you the trouble of attending expensive singing lessons. This app is of help to singers of all genres. Unlike conventional singing lessons, you can move ahead with the training as per your own convenience.
The UI is simple but the app could have been made more attractive, by using the theme of a studio. The developer could have also provided an option to download our recordings through iTunes. The developer has mentioned about a self-learn language training option in this app but I was unable to find it. There is a help section only for the singing part of the app and not for the language learning part of it. The developer could have also provided an option to record using the iPhone's inbuilt microphone, instead of making users go for headsets.
However, this app is unique and it's worthier than its price. I recommend this app to those who would like to start their own singing lessons.
Price: $1.99
Rating: 4.5/ 5

rel="nofollow>