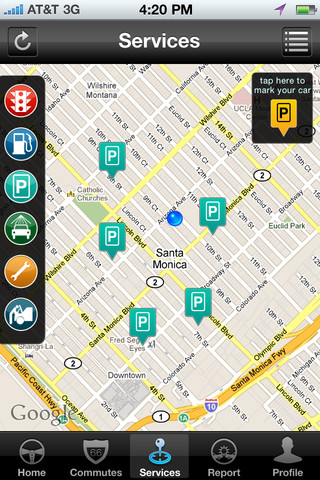 About The App
Car Butler is a navigation app developed by Fancy Auto, Inc. It is a multi purpose must have app for all who travel by car.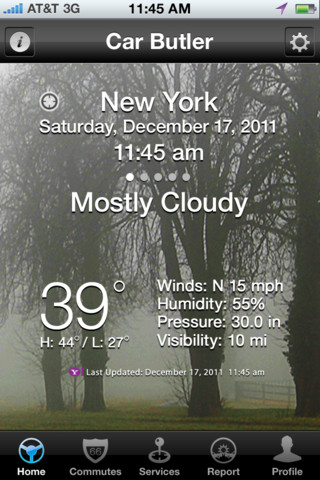 Inside The App
In the home screen you will find the weather details like winds, humidity, pressure, visibility and other details like city, day, month, date, year and time. In the commute tab you can enter one or more destinations to find out how much time it will take to reach that place from your current location, it also shows the suggested routes .
In the services tab you can find out where are the nearest traffic signals, gas station, car parking, car wash, car mechanic are located.The traffic option in the commute tab shows the real time live traffic stats on you iPhone. Even though there are many apps meant for this purpose alone this one is fine.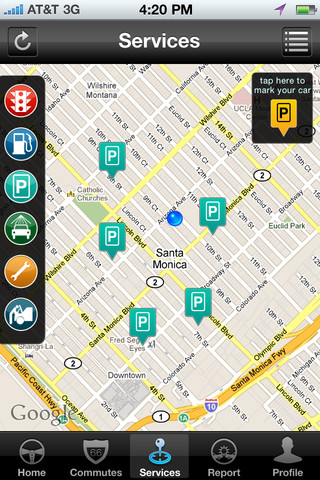 There is a Report tab using which you can create the Accident report. For that purpose you need some important information like the location, time, vehicles involved, who was driving the car, who saw the accident, what was the damage, police who attended, you can take picture of the accident and an option to call 911.
You can create a profile in which update your insurance information and take a picture of the documents. Also add the car information like license plate, state, year,make, model and vin number and also take a picture of the number plate.
Verdict
All the features in this app are essential for a car driver at critical times. So I suggest this app for all.
Price: Free
Rating: 4.8