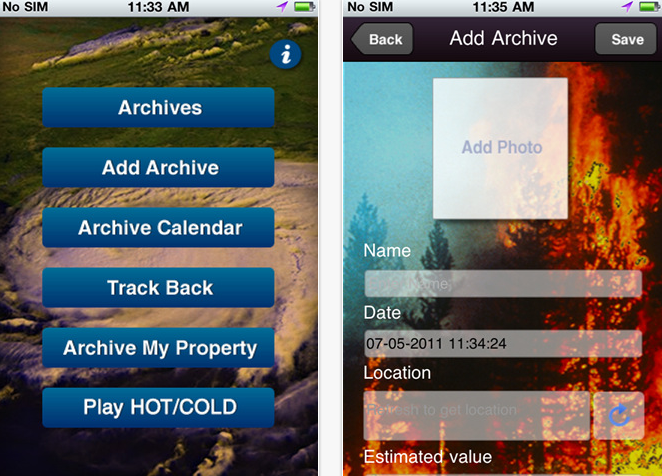 If you are looking for a way to manage and store information about valuable assets like jewels or antiques or property and insurance documents , you could try this new iPhone app called F.A.M.P.rel="nofollow> I found this app to be particularly useful in saving vital details of my assets, property and insurance documents and so on. Here are my views on this app.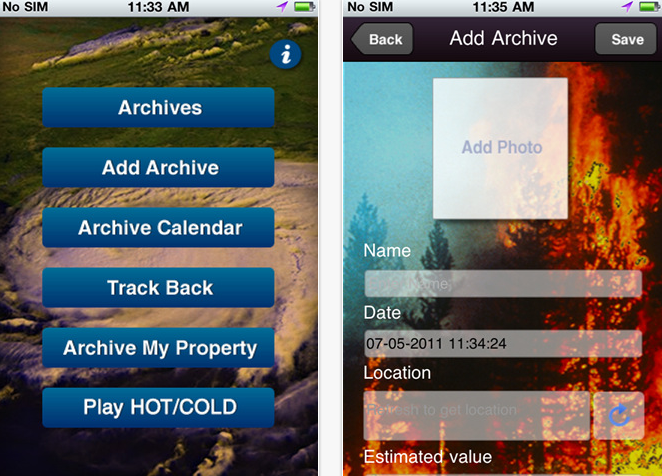 rel="nofollow>
What is it about?:
Find and Archive My Property (F.A.M.P) is an app which helps user keep track of the assets they own and maintain a permanent record of those details. With this app, information like the name of the property, a description, its estimated value and photographs can be saved and retrieved whenever needed.
How does it work?:
This app is really easy to use – users can take pictures of their assets, identify them and label them accordingly. Finally, it lets them archive their property using specific property items, interior and exterior photographs etc. The details of the archive is editable and it can also be saved by mailing it to the email account as PDF files.
Features:
F.A.M.P is user friendly and has 6 basic options.
'Archive' lets users view the property in the archive.
To add a new listing, there is an 'Add archive' option where one keys in details like the name of the property, its photograph(s), description and estimated value.
The 'Archive calendar' provides a quick reference of when different properties were archived.
While the 'Track back' lets users have a look at the archives that have already been created.
Also to be noted is that all the archive information can be sent to your email account as PDF files using 'Archive my property' option.
Adding to all this, there is an in-app game called  'HOT/COLD' to find different items.
Though I found it a little difficult to figure out how it worked, this game proved to be a fun one to be play with family. It works by each member of the family identifying a particular asset and can be tried out during the family hour, especially with kids.
Price: $1.99
Rating: 4.5/ 5

rel="nofollow>